Are you a friend of city breaks? Would you mind warming? Interested in tourism in Asia? If you answered yes to these questions, Singapore may be just the right destination for you! This post contains both practical advice from the planning stage of the trip on accommodation, flights and budget, as well as tips on on-site activities and attractions.
Flights: With or without a stopover?
If you fly from Finland to Singapore, the traveler has practically two options – either a direct flight with Finnair, or a flight with one stopover on Qatar Airways. In practice, the choice of flight is certainly most influenced by the price, and in recent years flights to Qatar have been slightly cheaper than Finnair's. Personally, however, I like to fly on the Finski because while a little walk during a long flight may be tempting, after all, I don't like to spend several hours on a foreign airport in the middle of the night. But both airlines are great, and both are sure to get there.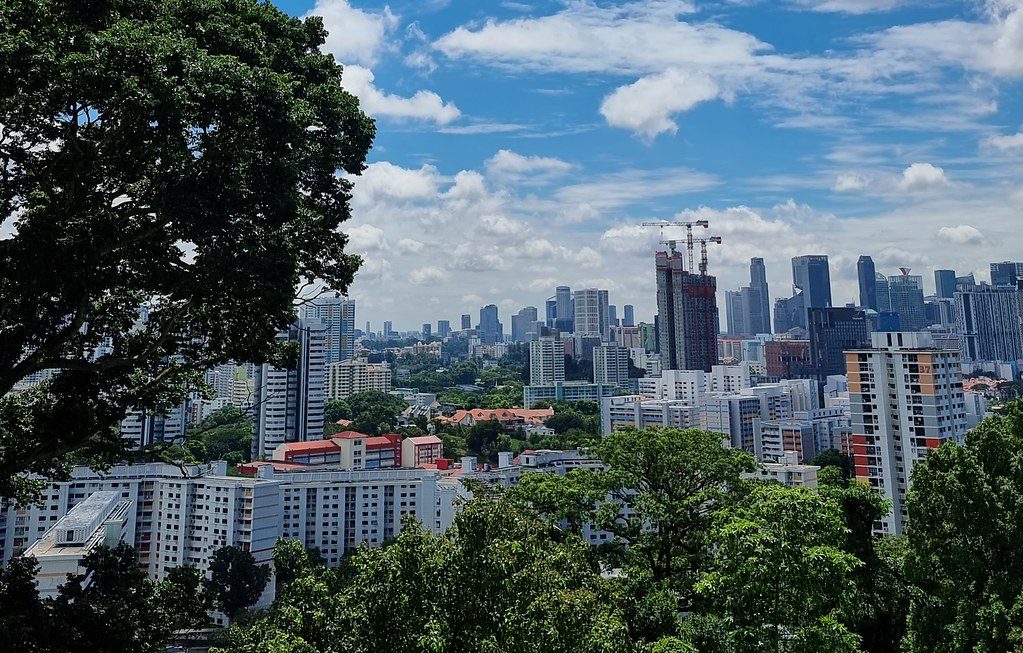 Finnair still operates direct flights between Helsinki and Singapore, albeit temporarily on a longer southern route instead of the normal Arctic route, so flight time has been extended from 13 to 11 hours instead of the normal 11. With the right luck, round-trip flights can cost up to € 500, but the most common ones are around € 600-700. At these prices, a trip to Singapore in less than a week may be too short!
Tip! If possible, book flights outside of the holiday season, and especially avoid international holidays such as Christmas and Easter. The flights are drastically more expensive, even over € 1,000, when enthusiastic Singaporeans travel to Finland to admire the northern lights and Santa Claus!
Accommodation: An experience hotel, a budget option or an entire apartment?
Hotels can be found in every corner of Singapore, and in every price range. However, the cheapest hotel is not worth booking, as generally a slightly higher price level ensures that great deals are often too good to be true. You can use Hotel combined app to book cheap Hotels in Singapore .
If you end up in hotel accommodation, you must first consider whether you are looking for experience accommodation at any price, or prefer a relatively high-quality place to sleep. Probably the best known of the experience accommodations is Marina Bay Sands , a 55-story hotel giant with its rooftop infinity pools and basement casino and mall. Alternatively, Raffles Singapore is a 150-year-old palace complex that threatens luxury and history, and Parkroyal on Pickering with its hanging gardens is sure to impress.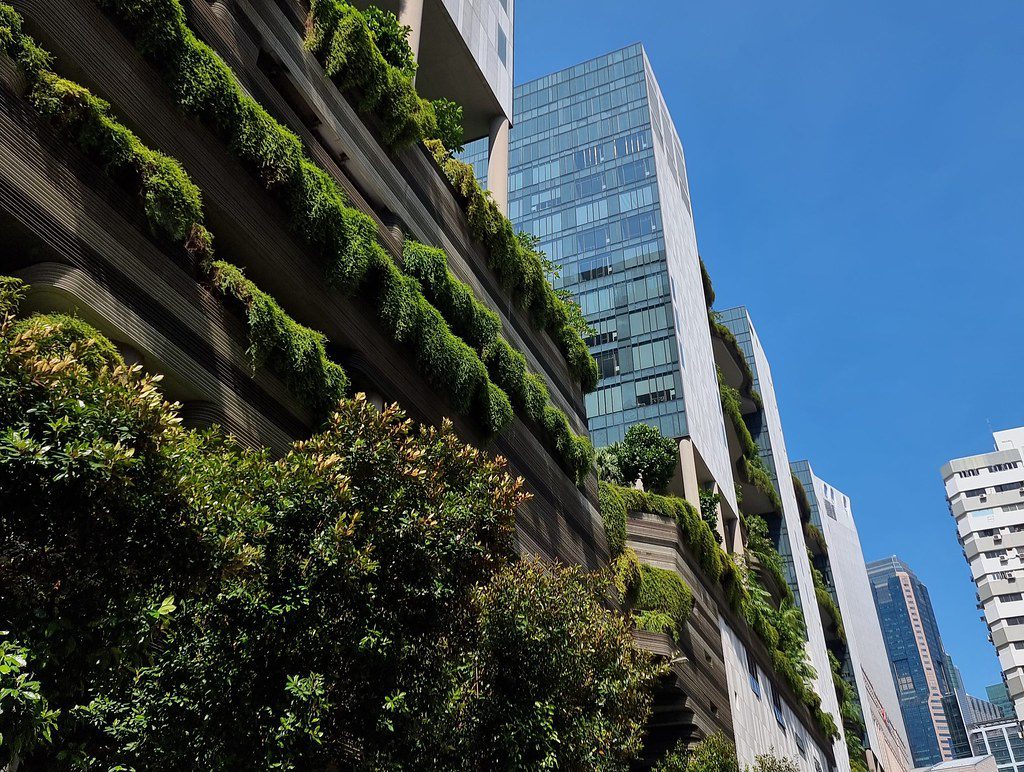 If cheaper options are attractive, there are plenty of affordable hotels in areas such as Bugis, Chinatown and Little India that still have access to beautiful pools and a nice breakfast. The Geylang area, on the other hand, although often attractive in terms of price level, is a local area of ​​red light and therefore attracts a certain type of tourism. If, on the other hand, you are traveling with young children and want a more resort-style experience, Sentosa Island with its theme parks and beaches off Singapore may be your preferred option.
Maybe you're traveling with a bigger group, and would like to rent an entire apartment for your use. This is possible, and often more advantageous and more spacious than staying in a hotel, but please note that only certain types of apartments for short-term (less than 3 months) rentals are allowed. These apartments are called Serviced apartments, and you can find them here or here , among other things . Care should be taken with Airbnb, as many of the apartments offered there are in fact illegal to rent for less than three months in a row, and this could become a problem during your stay if the illegal rental falls into the hands of the authorities.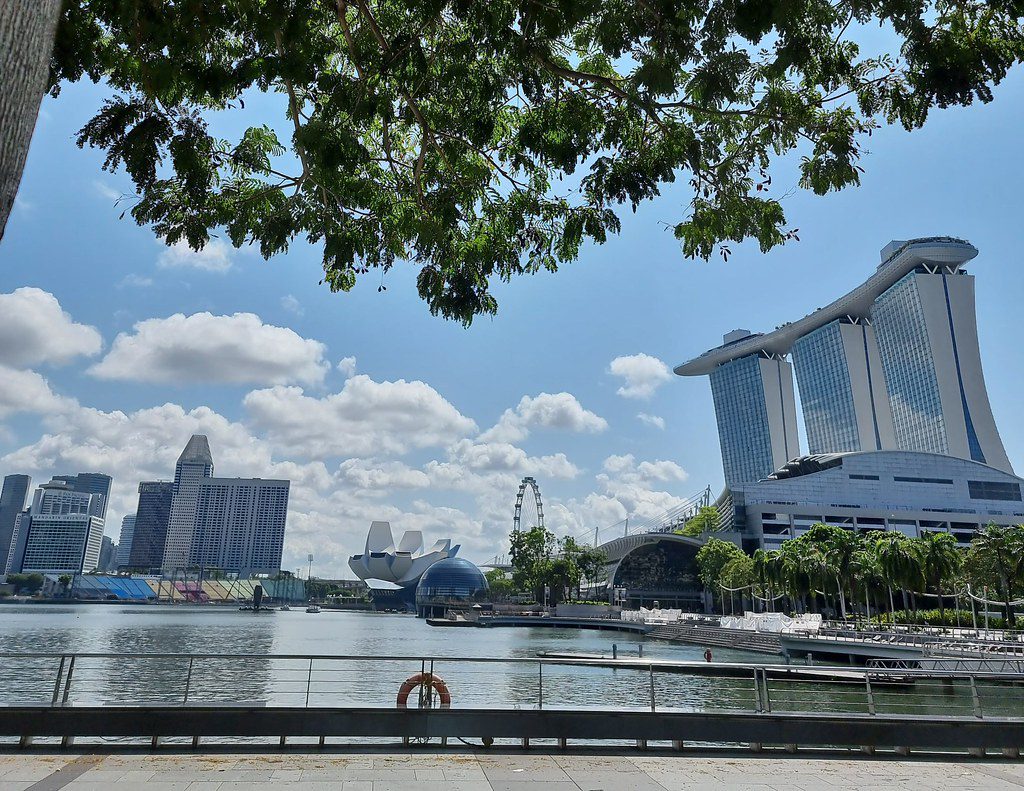 Tip! Although Singapore's public transport is remarkably efficient, it's still worth staying in the downtown area, which is roughly the area between Marina Bay and Singapore Botanic Gardens, so you don't have to spend too much time on buses and subways.
Budget: How much money to book for the trip?
While the budget for the trip is certainly very individual, it is safe to say that Singapore is not the number one option for the backpacker or those looking for price levels in many other Southeast Asian countries. You can get the most out of Singapore when you are ready to spend at least a little more money, both on accommodation and on attractions and activities. In the island nation, however, you don't have to leave the tree bare, and of course you can travel in your own style – but it would be good to book around 50-100 € / person / night in any mid-range hotel, the same amount of food every day, and up to a third Mokoma.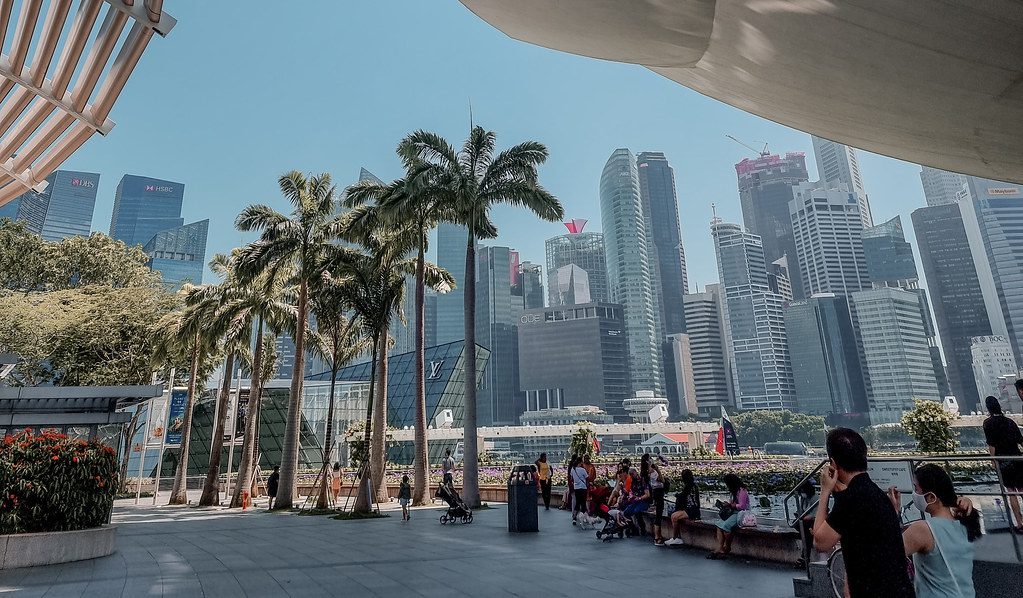 So it's not really about the cheapest way to get a holiday, but there are many points you can and should save while staying in Singapore. Below are the best savings tips for your vacation:
Get prepaid SIM cards for your phones right from the airport right away, as you can get a lot of data for a little money, which makes life in Singapore much easier.
Download for yourself from the phone apps at least Citymapper for easy public transportation and Gojek or Grab for affordable taxis if needed.
Feel free to visit the local open-air stalls (kopitiam or Hawker center) to eat authentic local food at a really affordable price. Google the names of the dishes if you are not sure what you are ordering!
Cheaper than in a restaurant, you also eat in the basements of shopping malls, which house reasonably priced lunch restaurants and take-away kiosks.
If you can buy tickets to museums and attractions online in advance, you will not only avoid queues, but you may also get some discount.
There are also a lot of impressive free attractions in Singapore, where part of the area is limited to paying customers, but often the free section is already quite good for the undersigned.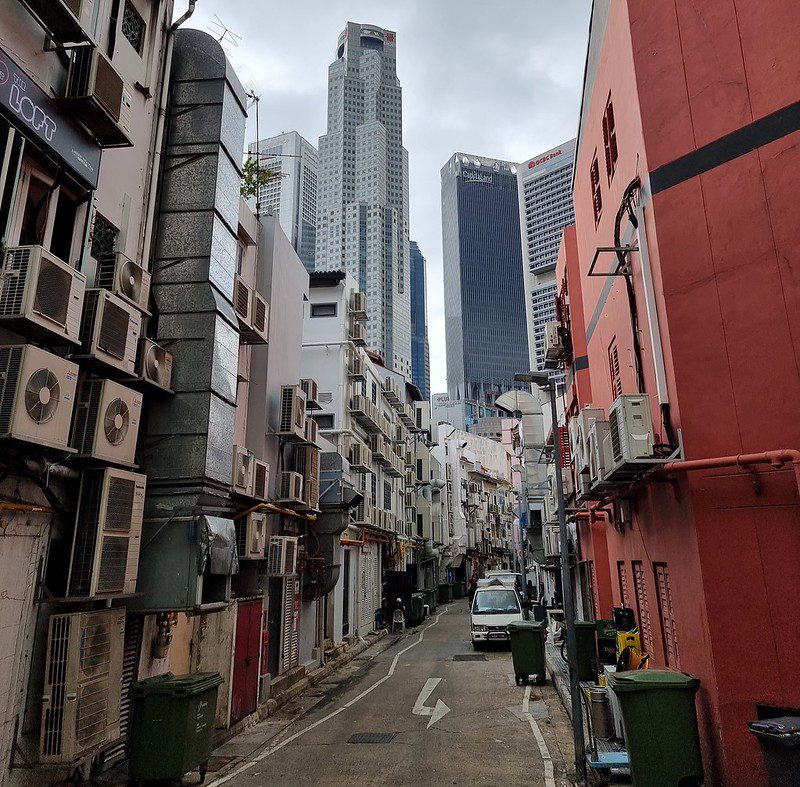 Money may also go unnoticed for shopping, especially if luxury shopping areas like Orchard and Somerset invite you to. However, many of Singapore's many shopping malls are sure to buy every departure, and you should take a look through Suntech City and 313 @ Somerset, among others.
Activities and Attractions: Take your free options seriously!
Of course, the best memories of each trip are related to what was seen and experienced together, so the role of activities cannot be minimized. However, each destination has items specifically tailored for tourists that, after all, are not worth their price (or the time spent on them!).
In the case of Singapore in particular, I myself would prioritize walking in the downtown area in different neighborhoods, which are often strongly linked to the different minority cultures that live in the country and all look really different. At least the riverbank of Chinatown, Little India, Kampong Glam and Singapore River (as well as riverboats) is definitely worth a peek through. Guided walking tours of these areas can also be booked at an affordable price or even for free if you are particularly interested in their history. Similarly, you can also hop on a bus tour for tourists, including Duck Tours , both on land and water!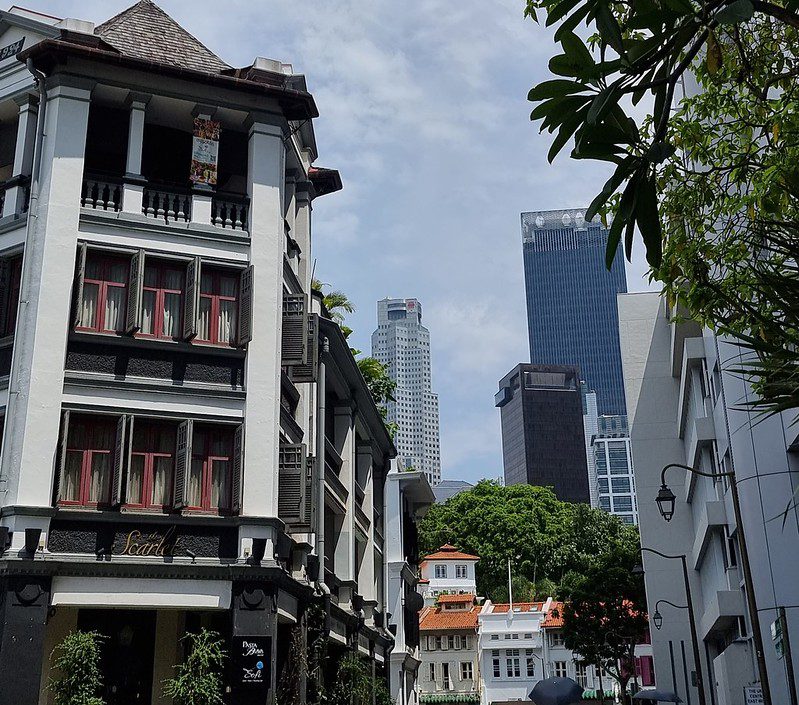 Of course, this island nation is also known for its futuristic architecture, and there is much to see in that area as well. Gardens by the Bay with its techno trees is certainly the best known on this scale, and the whole garden is well worth a visit. There are also two greenhouse buildings that require an entrance fee, and of those two, I would argue Cloud Forest is really worth seeing. In addition, it is worth hanging out in the garden until the evening, as the light show of the techno trees is really great. After the show, head to the Waterfront Promenade on the other side of the Marina Bay Sands Hotel, where the Spectra water and light show charms. Personally, I even like the Spectra show more!
For the garden lover, Singapore Botanic Gardens and Haw Par Villa are also worth seeing, the Botanic Gardens are especially charming with their impressive woods (I wouldn't pay for an orchid garden) and Haw Par Villa with their descriptions of Chinese mythology. The most unique of the museums, and worth the price, are, in my opinion, the Art Science Museum with its technology installations and the Battlebox with its knowledge of World War II.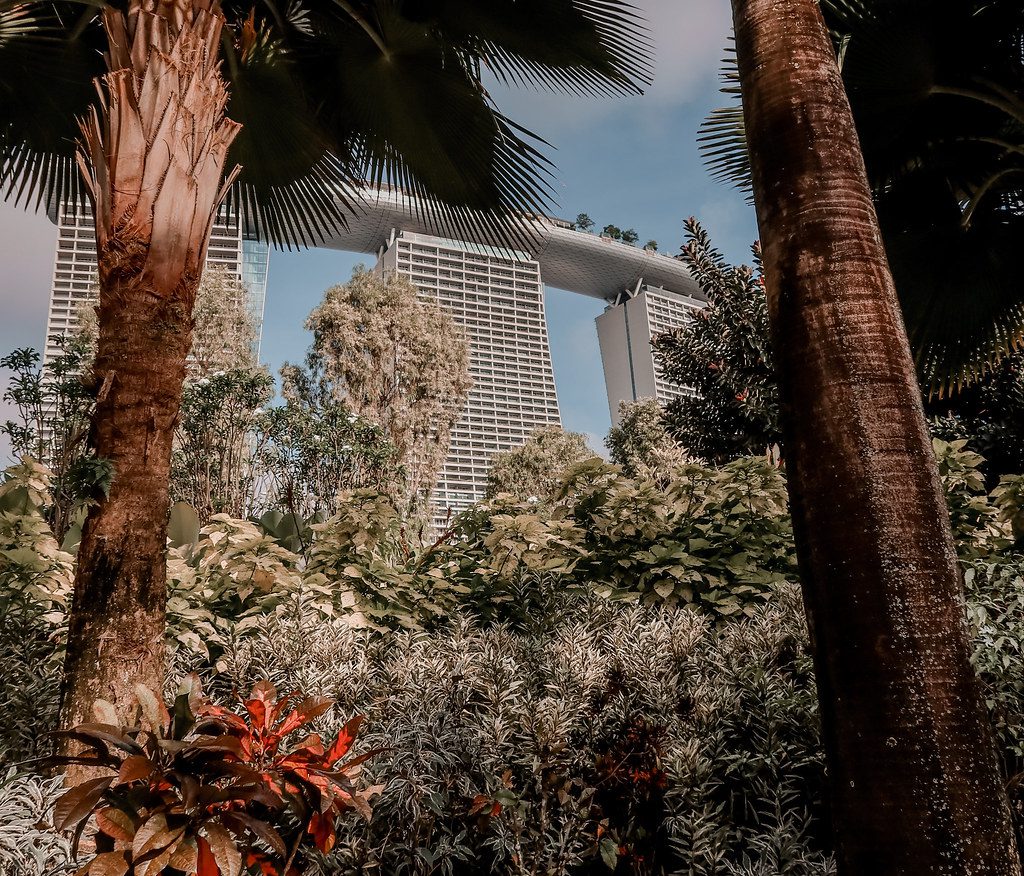 For larger-scale investments in activities, I would recommend the SEA Aquarium (or if the trip is heading to 2024, the new Singapore Oceanarium) as well as the Singapore Zoo , which is really worth every penny. Even a night animal tour in the late evening was an impressive experience! Universal Studios, on the other hand, may not be worth the price, and unless you're a fan of movies, hours of queues on most amusement park equipment (especially on weekends) can be tiring.
Last but not least, if you are a lover of hiking and the tropical climate and scorching sun will scare you, there are plenty of options in Singapore to enjoy nature. For example, the 25-foot-high suspension bridge at Macritchie's Treetop Walk is an experience in itself, and the Bukit Chermin Boardwalk on the water is also an easy and beautiful route. The scenic Fort Canning Park is conveniently located downtown, and the Fort Canning Tree Tunnel is guaranteed to impress with an impressive image. However, for a friend of the beats, Singapore is not the promised land, and one who longs for beach life may prefer to head elsewhere.
Book lavish and Cheap Hotels at Hotelscombined.com and Get Huge discounts while booking .