As a reminder, what is the grunge style?
Before being a rock and rebel look, grunge is first and foremost a musical genre. A descendant of heavy metal, a bit more anxious about existence and with a well saturated sound, appeared on the North Pacific coast of the United States. More disillusioned than anti-system punk or the hardcore style, it's a rock that conveys disenchantment.
The movement's best-known group being Nirvana, Kurt Cobain's style of clothing ended up establishing itself as emblematic of grunge rock and its time. But other bands like Pearl Jam, the Smashin Pumpkins or the early Foo Fighters also contributed to establishing a well-identifiable style.
Visually, grunge borrows from street style codes, in particular to convey a modest aesthetic, as opposed to the luxury of the 1980s. It therefore gives casual, very loose and damaged looks to express a certain rebellion.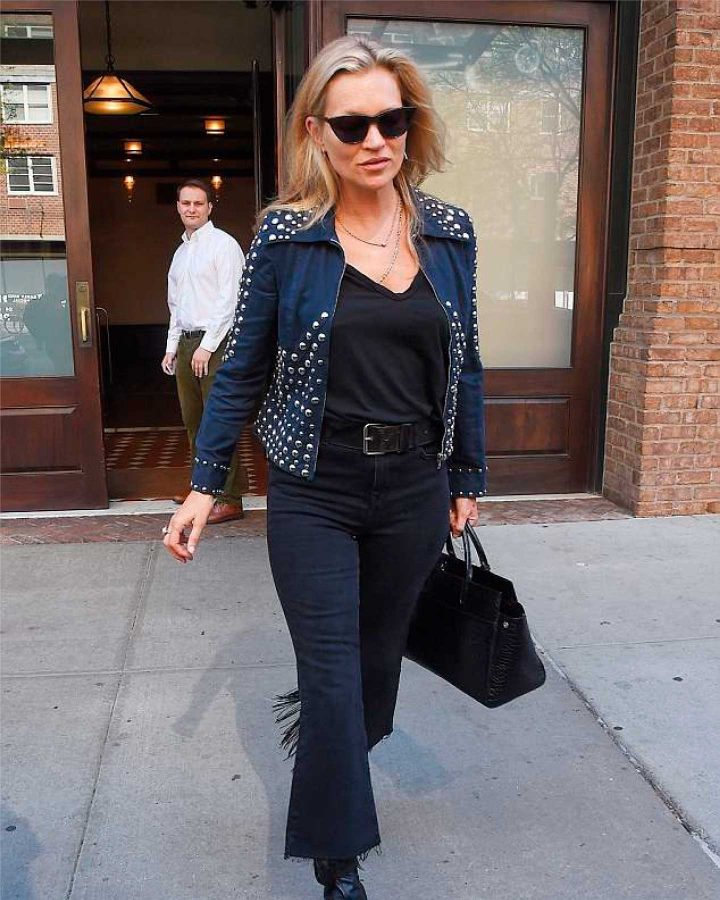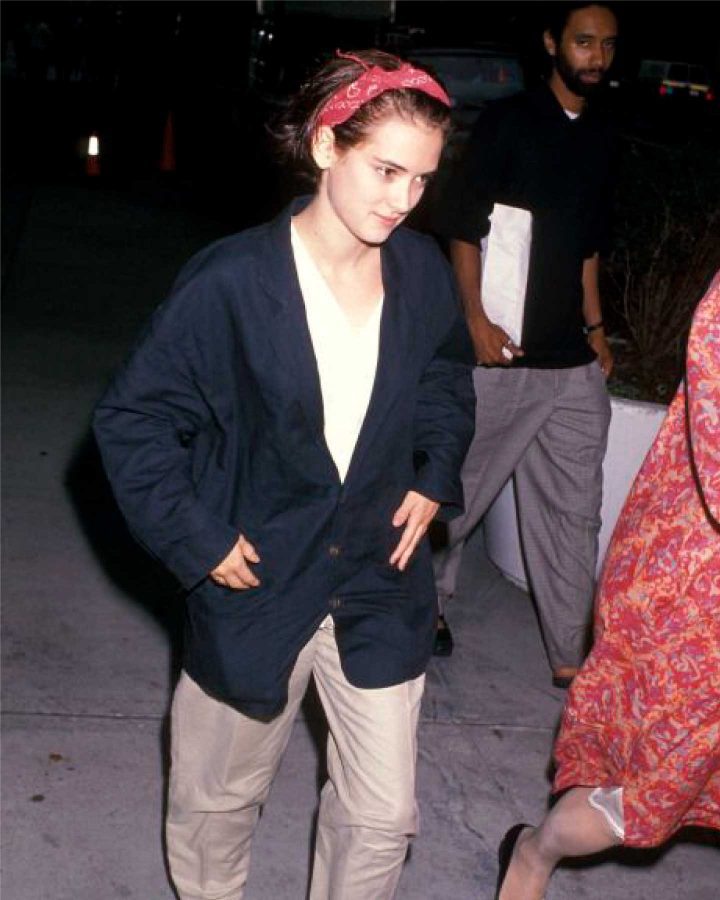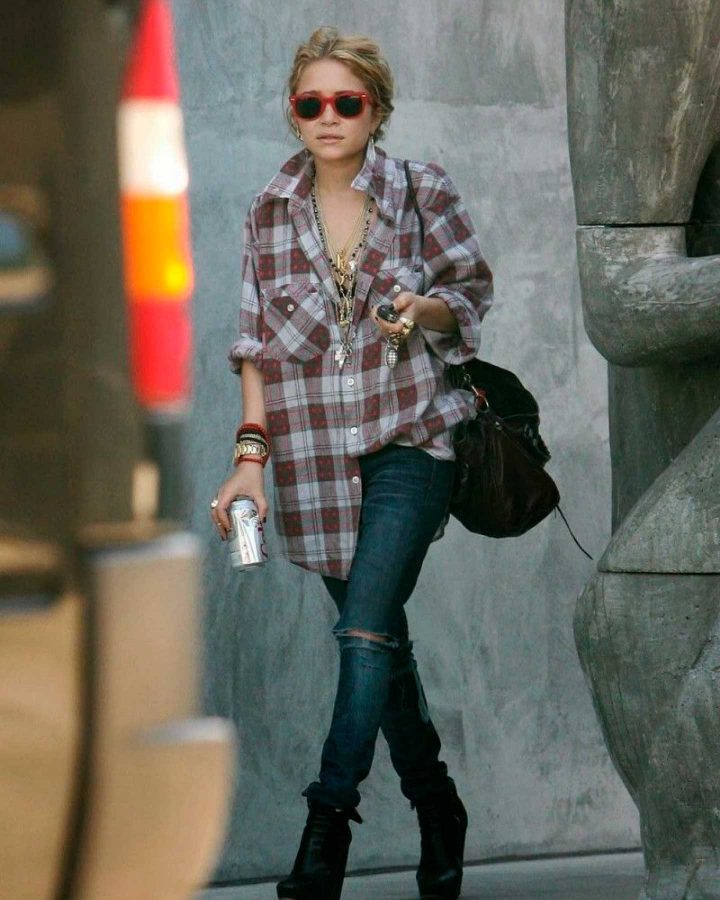 How to achieve your grunge look? Do's / Don'ts
There's so much more to grunge clothing style than a worn-out, Kurt Cobain-style wool vest at MTV Live Unplugged (one of Nirvana's most famous gigs). Let's start with the basics: here are the must-haves of the genre and the pieces to avoid to achieve your look.
Rather oversized checked shirts in a relaxed masculine-feminine style;
Of course, the essential ripped pants, even if it's just a slight hitch;
The sleeveless t-shirt;
You can immediately adopt the military boots, very fashionable this winter 2021-2022;
The perfecto, the biker jacket par excellence, which brings a rock and rebellious touch;
Without forgetting the denim jacket, also preferably oversized, or a 1990s-style domed model.
Grunge style pieces: your must-haves of the genre
The essence of the grunge style is based on the "loose" side. That is to say a certain wavering in the materials and shapes, a comfort and street side that translates humility. Oversized pieces, wool, flannel or fishnet, everything mixes easily. Above all, a grunge look should give the impression of not being built up or overworked. Simple, casual.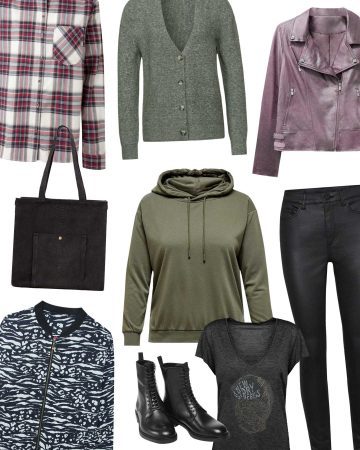 The plaid shirt
If there is a must-have representative of the grunge aesthetic for women or men, it is this famous checked shirt. The most iconic model remains the combination of red and black checks.
It is usually worn open, over a t-shirt in the colors of your favorite band, a leather skirt and a pair of Converse, for example.
ripped jeans
Another characteristic piece, the skilfully ripped jeans. The perfect piece features random tears, rather than two symmetrical holes. For the model, you choose, according to your morphology and your preferences. Skinny jeans or boyfriend jeans go very well with a perfecto or bomber jackets.
If you have any doubts about the shape, you can consult our primer on jeans here .
Track boots
The thick sole is typical of military boots, also called "track" (the name of the said sole). They're very popular this year, so you should have no trouble incorporating these ranger boots into your wardrobe. Also remember that your Personal Shopper is there to bring you the missing pieces in your wardrobe!
For your grunge look, compose with a pair of track boots, leather shorts and – why not – fishnet tights. Add an oversized sweater for contrast, and you have your comfy rebel outfit .
The oversized sweater
We said it above, the loose side is essential to the grunge style. What makes it particularly comfortable… Here, choose a sweater in dark gray or black, avoid soft colors, pastels or flashy colors.
The perfecto
As representative of the rocker style as it is of grunge, the perfecto jacket is above all a must-have for any wardrobe. For a successful look, keep your perfecto open and allow yourself an original detail (matte sequins, for example).
Some grunge style icons
If you're looking for inspiration – beyond the singers and bands of the 1990s – you can look to the style of Kate Moss or the Olsen twins, who have long championed this style.
If you spot a long red and black checkered shirt, a hole in the jeans, a slightly loose woolen hat, Converse type trainers or Doc Marteens rangers, you're probably looking at controlled grunge.
Check Out Some Amazing Grunge Style Apparel from None Other Than Vera Bradley!