How to dress baby the first weeks? The layette!
Birth clothes, baby won't wear them for long. So don't invest too much in the birth size. He may need a 1 month size very quickly!
For a baby of "classic" build, plan only 1 or 2 pajamas in newborn size.
Think practical and choose clothes that don't slip over your head. For the first few days, favor bodysuits that open in the front and prefer items that close with pressure rather than those that tie on the stomach.
The pajamas are easy to put on with their pressures on the stomach or in the back and in the crotch. Significant advantage: it covers baby from head to toe.
For the first few weeks, you will probably only dress baby in bodysuits and pajamas. Little dresses and other little fashion pieces for children are, of course, cute, but it's not practical and you risk not putting them on your child very often. No need to spend all your salary on it!
Color side: Candy pink for little girls, sky blue for boys? Boof!
The color palette is vast for children, even at this age: acid tones, warm colors, patterns. In addition, today babies are also fashionable, thanks to collections that follow the trends.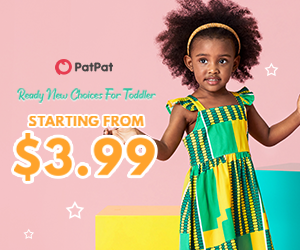 Good to know : Choose clothes that are above all comfortable, flexible, practical to put on and take off, equipped with a simple and solid closing system.
Avoid cords, ribbons, pins or large buttons, which are dangerous for babies.
What clothes to protect baby from the cold?
This is the primary task of baby clothes : to protect him from temperature variations. At this age, a baby is as sensitive to cold as to heat and he is not yet able to regulate his body temperature on his own. It is therefore necessary to ensure that it is sufficiently covered (but not too much either!) to be warm enough. Also remember to maintain a constant temperature in his room, around 20/21°C.
To keep him warm at night, put on a warm over pajama or sleeping bag (or sleeping bag), and use a long-sleeved bodysuit for the winter.
In terms of material, choose cotton to dress your child; forget synthetic materials that do not absorb perspiration well and wool that can irritate baby's skin .
Dress him in a jumpsuit when it's cold. Think of the mittens, to be fixed inside the suit with a cord so as not to lose them. Especially no gloves, it would be a hassle guaranteed to try to put it on.
​Good to know : Don't forget to cover the baby's head and ears, especially in winter. For children under three months, a hat (preferably cotton) is essential because it is through the top of the head that the body loses its heat.
Which shoes to choose?
Before your child walks, shoes are not essential. At home, socks are enough to prevent him from having cold feet. Small soft leather shoes are also available in adorable models and they have the significant advantage of remaining firmly attached to the child's small feet.
Good to know : When your child starts to stand up, let his feet without shoes in order to stimulate his arch of the foot.
How to care for baby clothes?
Choose clothes that are easy to care for, machine washable, and quick drying. On the one hand it saves time for you, on the other hand they will be better washed and rinsed. Use detergent that has been dermatologically tested so as not to attack the fragile skin of babies .
Good to know : Baby's fragile skin is in prolonged contact with his clothes and this can be a source of irritation. To protect it, choose a gentle detergent for the linen and for the skin.
How to dress a newborn? Manual
Dressing an infant always looks impressive; young parents may be afraid of hurting him by putting his clothes on and doing wrong. But do not panic ! During your stay at the maternity ward, the childcare worker can give you lots of advice on the subject. She will also show you how to dress baby and help you do the right things, which will quickly become reflexes once you get home.
Here are some broad outlines:
To put on the bodysuit , widen the collar as much as possible, wrinkle the garment entirely in your hands, pass the baby's face through it, then his skull.
For sleeves , slip your hand over the end of the sleeve, grab the baby's arm, then unroll the sleeve over their arm.
Do the same to put on a sweater or a t-shirt .
For pants or overalls, use the same trick: put your hand on the foot, gather the leg in your hand, grab the baby's foot and unroll the trouser leg.
Shop baby clothes at patpat and get huge discounts while shopping.