We all have them in our wardrobe. At least a top, a dress, a jacket or a red piece that we almost always associate with the same color, because we hesitate to test other mixtures. Red and pink? " No way ". Madder red and vermeil red? Red and blue "Especially not, right? ".
It's time to shake off our color stereotypes and, for you, to (finally) indulge yourself by wearing all the shades of red that tempt you (and that you never dared to allow yourself).
What the color red means in fashion
You already know that red is the color of energy. Red symbolizes courage, passion, love, fire and power. For a long time, the fashion world reserved it for sensuality and the image of the femme fatale… With the possible exception of the Italian house Valentino, which has made it its trademark. The proof, we even speak today of "Valentino red".
Wearing red can convey authority, self-confidence and the positive energy of a leader.
And you, what are you going to convey with a red moiré look? Don't forget, beyond fashion codes, it's you and your personality that define what you wear. Not the opposite !
Let's move on…
What colors go well with red
We announced it to you above: let's put away the old rules that prohibit combining colors according to mood. See how easy red is today! Red and blue, red and black, green or pink, everything is possible! The trick for this is to combine the right shades… The ones you find at the top of the year's trends.
How to combine red and blue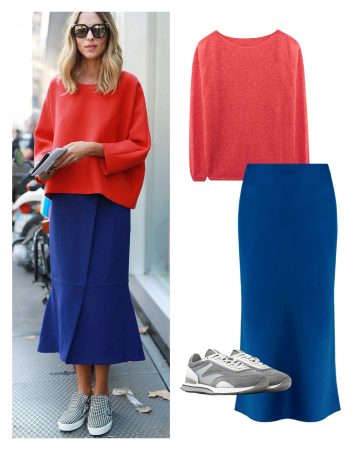 This year, you can test this winning duo: Very Peri blue and flashy red.
Take a wide red wool sweater (short cut at the hips and sleeves tightened at the wrists, for a perfectly controlled loose side). Add a satin Very Peri skirt and a pair of sneakers in a neutral tone for comfort. A joyful look, to bring out at will!
In red and black, of course!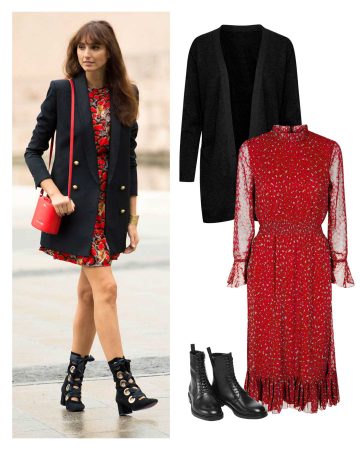 The combination of red and black always works very well. It's an eternal duo of elegance, to draw to make a strong impression at a dinner party, for example. The black plays with sobriety and the red with liveliness that brings the look to life.
Here we offer you a midi dress in a bright red if it goes well with your natural colorimetry . Do not hesitate to change the tone to highlight your skin tone (discover various types of red below). Long black cardigan or blazer for the chic touch, thin ankle boots, ankle boots or pumps: let your personality speak for itself.
A trendy red and green look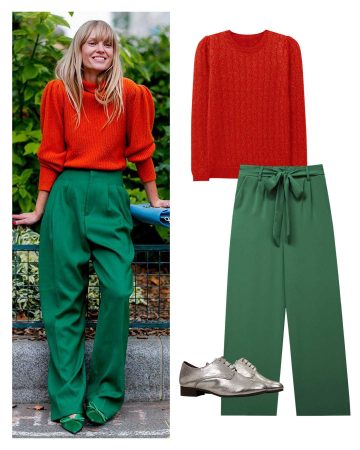 Two colors that oppose each other but combine very well. Don't hesitate to have this chromatic duo, you can easily combine them in a very trendy color block. Choose two tones that are in vogue at the moment: jade green in wide leg pants and carmine red in an oversized sweater, tightened at the sleeves and waist. Finally, add Richelieu (or "Oxford shoes", English style) with a metallic touch to brighten up your look.
Say yes to the marriage of red and pink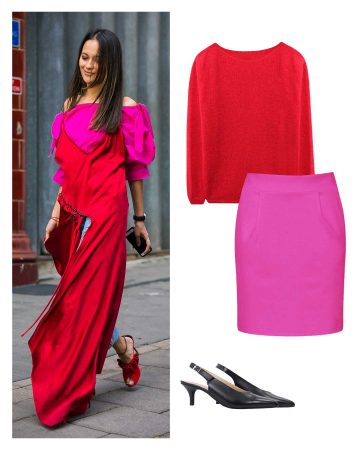 Among the unavoidable "big rules" of fashion, you have surely already heard this one: never wear red and pink together. Well it's been several years since the trend was reversed, and it's more than ever time to take advantage of it. Feel free to combine the bright and gourmet tones that you like!
Our red and pink look proposal combines a small red mohair sweater (predominantly dew) and a pink-violet mini skirt for a magnificent color block . Finally, elevate your outfit even further with the retro elegance of kitten heels,
Which red to choose according to your 
type of colorimetry
 ?
We don't all wear red so easily… At least, that's what we tend to believe until we discover the right tone to highlight our skin tone, our hair color, our eyes color , our natural skin tone.
This is your guide to finding the shade of red that's right for you. The red that will highlight you is…
A burgundy red if you have a summer type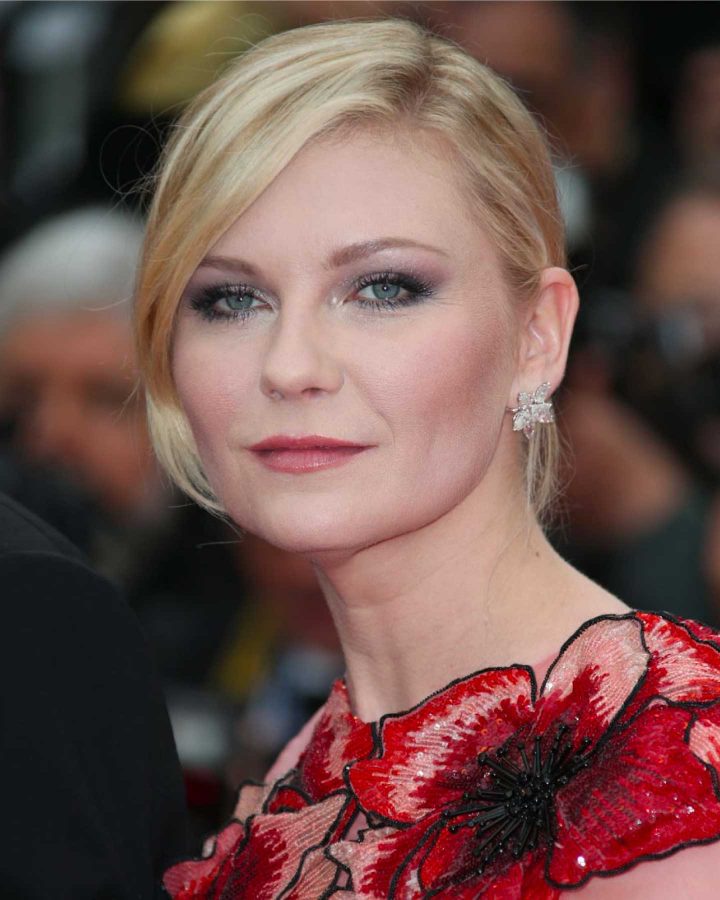 If your colorimetry corresponds to the summer woman type , you can turn without hesitation to the darkest shades of red. They contrast and highlight the clarity of your features with warmth and elegance.
A coral red if you have a spring type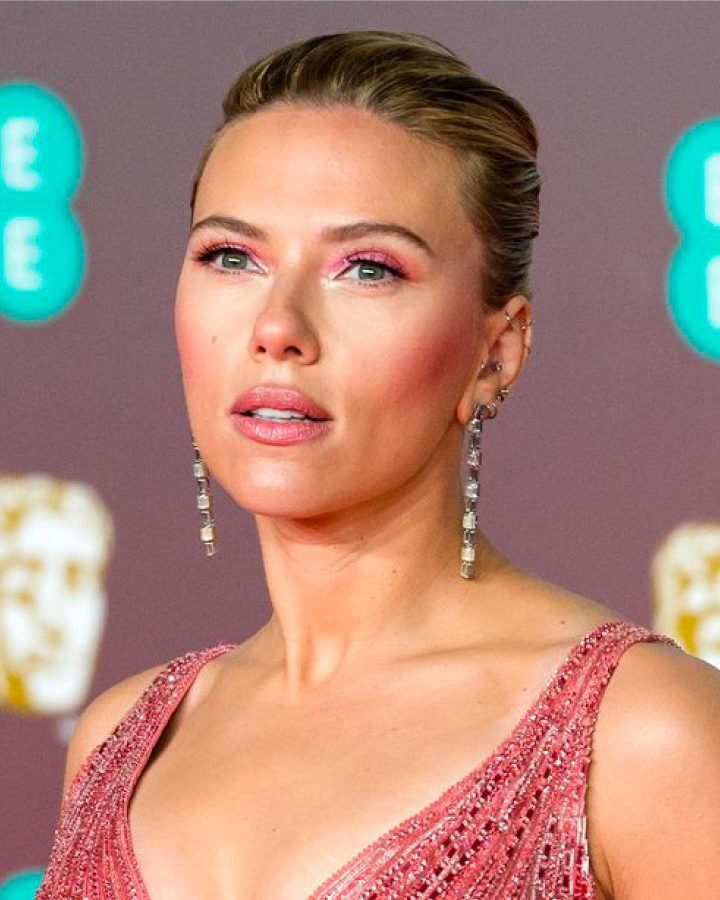 If you have a spring woman's harmony , an orange-red, slightly pinkish, will bring out the peach undertones that appear in your complexion. It's your ideal shade of red, to wear as a top, dress, lipstick or as an accessory to illuminate your face.
A bright red if you have a winter type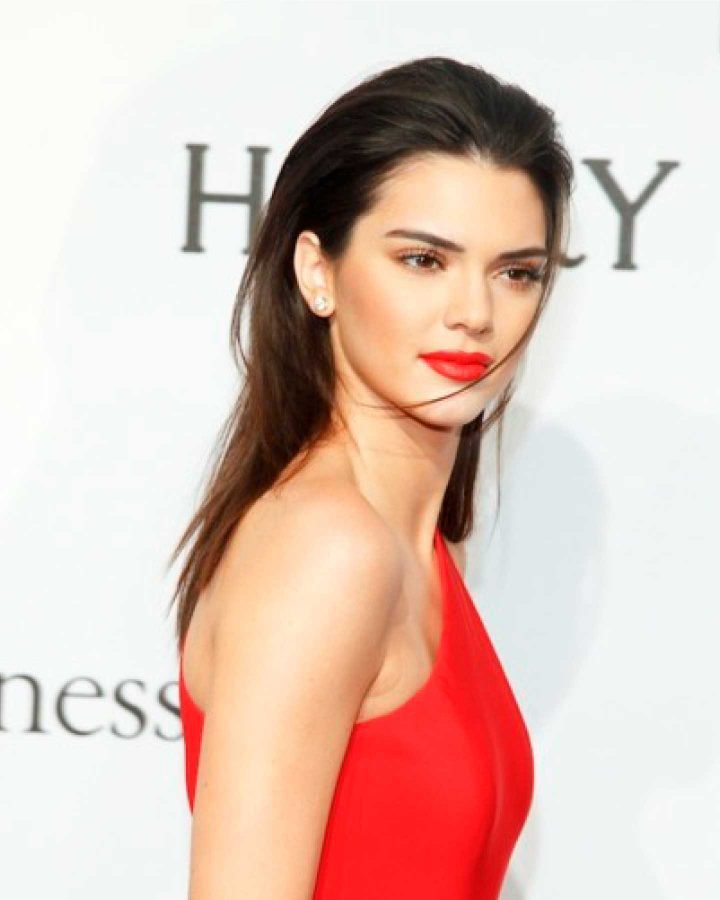 Winter woman, you are used to contrasts. Darker hair and skin tone covered with luminous shades, you can draw at will in bright, frank and dazzling colors. Your ideal red is madder, English red, or what we call vermeil: vibrant and intense.
A brick red for the 
fall type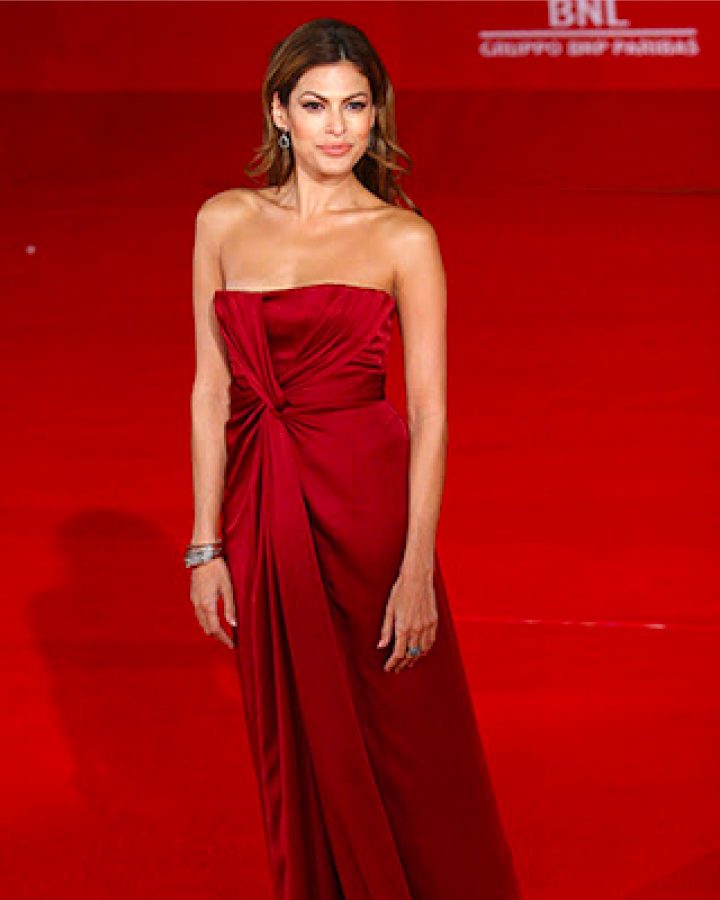 Finally, your shade of red if you have an autumn woman's harmony is brick red, rust or terracotta. A red close to earth tones and pigmented with gold, to enhance the coppery and amber touches of your complexion.
Some inspirations to follow to wear red this year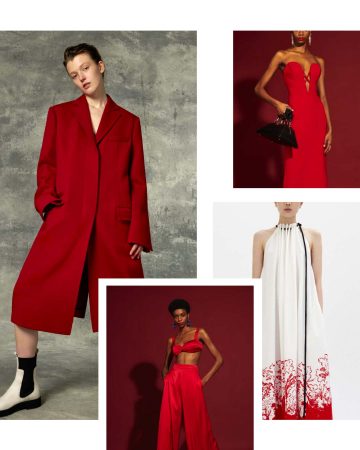 Among the standout garments that have inspired us is Salvatore Ferragamo's extra-large coat. Masculine cut and deep red, you can pair it with a white or light neutral ensemble to create a stunning contrast.