What colors go well with beige
In theory, beige goes with just about everything. A beige and a blue go well together provided you find the right tones, such as beige and brown which complement each other ideally.
But our Personal Shoppers have new combinations for you. Classic, elegant or daring, it's up to you to choose what suits you.
Beige and gray harmony
These are the two neutrals that always easily soften a look, while pulling it towards minimalism. Rather elegant, then.
The more you choose light tones for this harmony, the more you go towards subtlety. If you're looking for a bit of vibrancy, create contrast with a dark gray.
Our chic look suggestion starts with a dark gray coat. For the rest of the outfit, combine a slightly lighter mohair sweater and a beige midi skirt, which go together perfectly. Finally, a pair of western type boots will give you a casual look .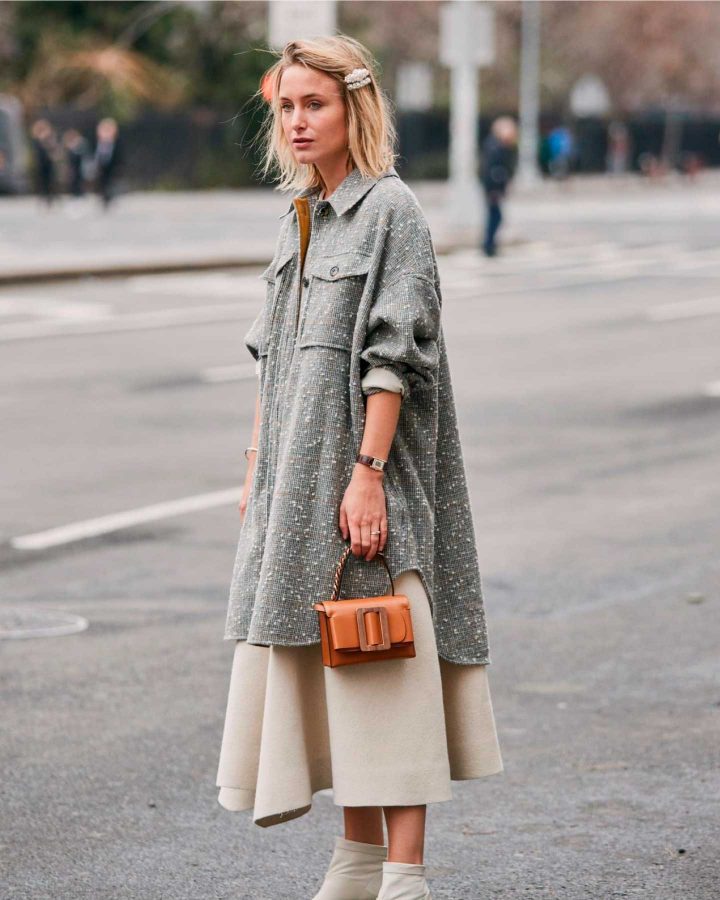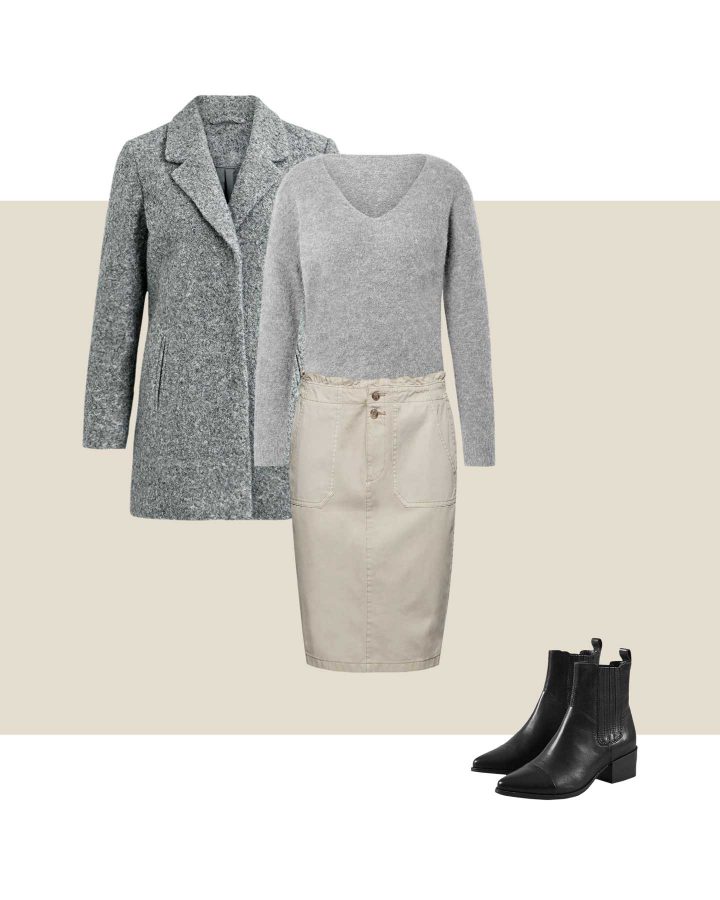 Audacity in beige and orange
Looking for something spicier? Slip a tangy color into your outfit! A well-vitamined orange will go very well with beige, in a very different harmony.
Choose here beige paper bag trousers, a basic and neutral top and, to wake up the look, an orange cardigan. You can complete this look with accessories that come in the same color range. Beige or brown sneakers, for example, for a casual touch.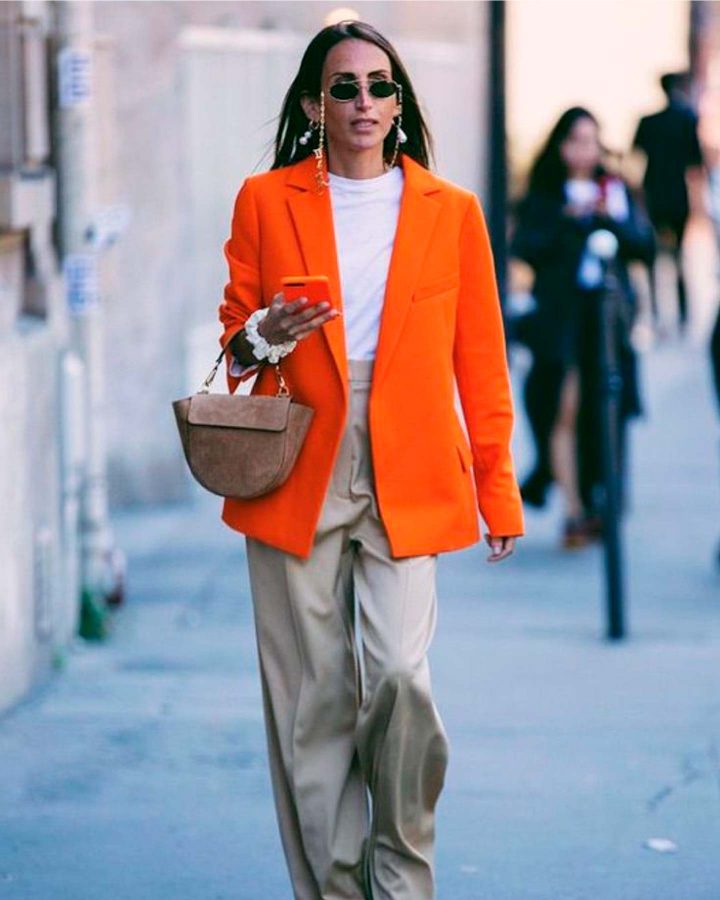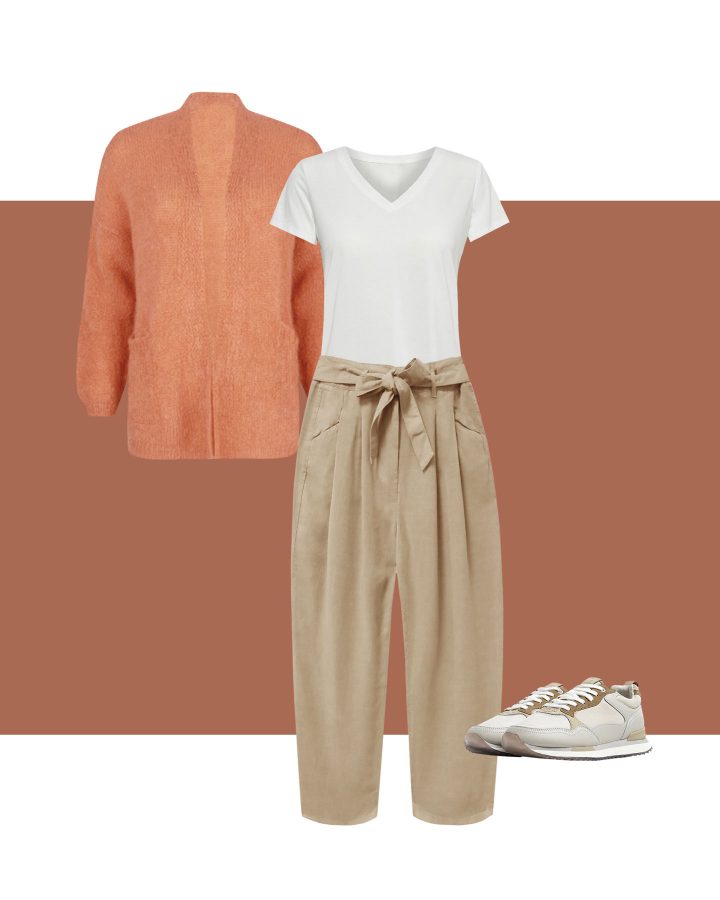 Elegance in beige and white
It is without hesitation the lightest and most elegant alliance to create with beige. Combined with white , beige immediately imposes a certain purity and freshness on your look. Another advantage: this marriage of colors adapts to all ages and all styles.
Our look suggestion for this color duo: a teddy coat and a beige sweater to lighten up with white pants in a mom fit cut. Complete your outfit with a pair of loafers, right on trend this season.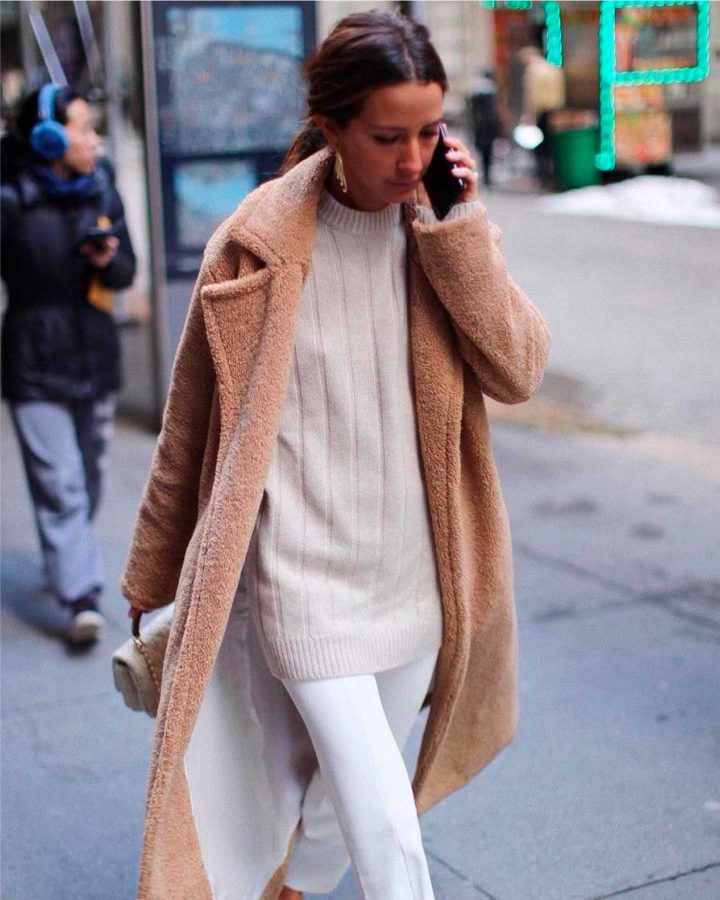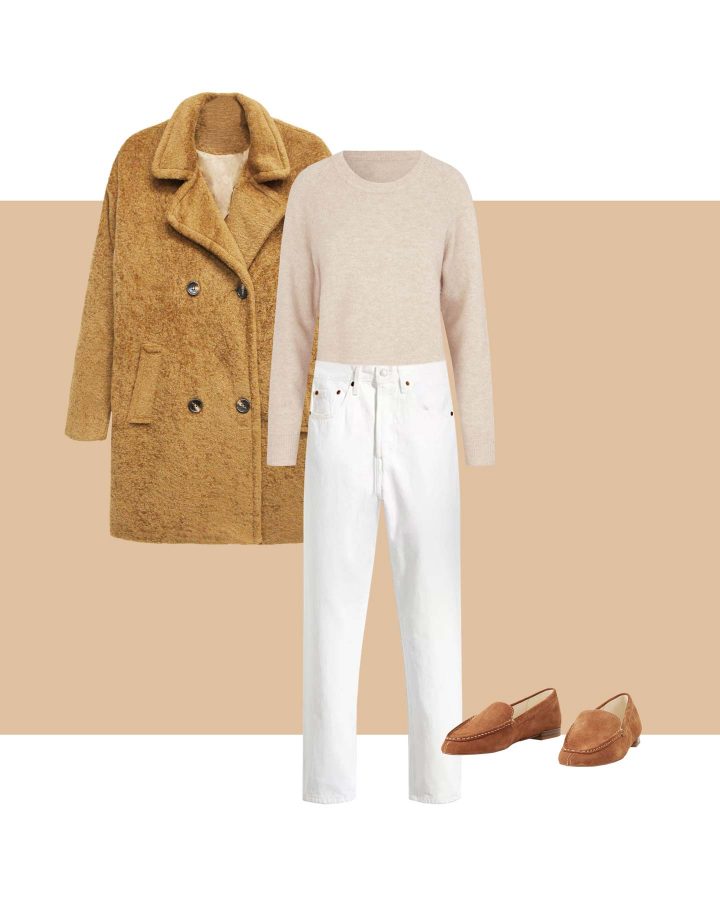 Beige and black: chic and powerful
Here again, it is an association that easily pulls towards chic.
Start with black for the upper part of the look, with a black jacket (blazer, perfecto or overcoat). For the bottom, we suggest beige jeans rather than a classic chino for example. With a pair of black ankle boots, you get a chic and rock look .
For a more classic look, simply replace the rock ankle boots with a pair of white sneakers.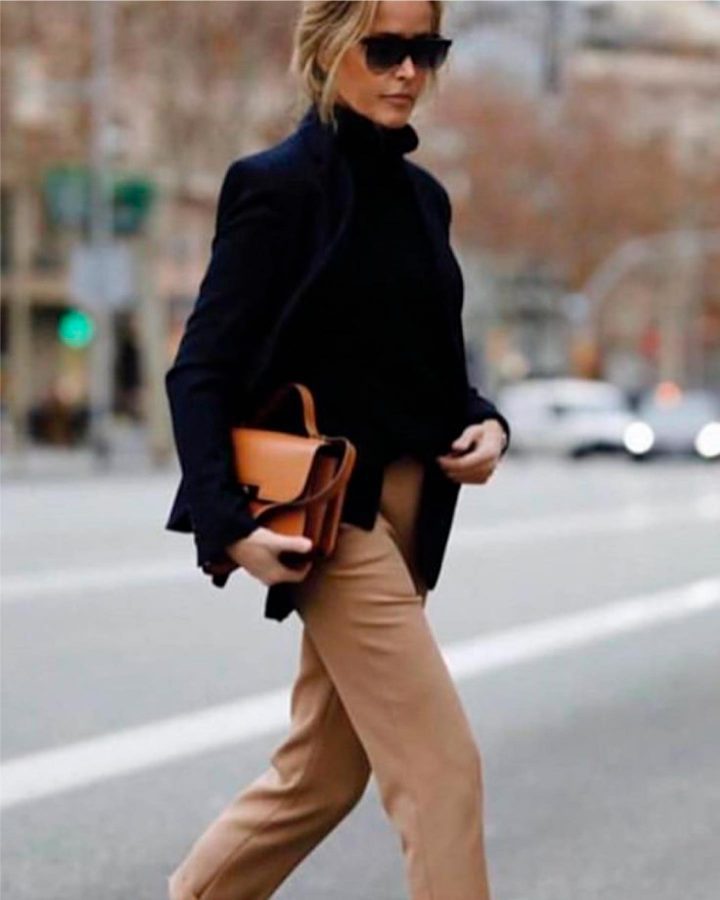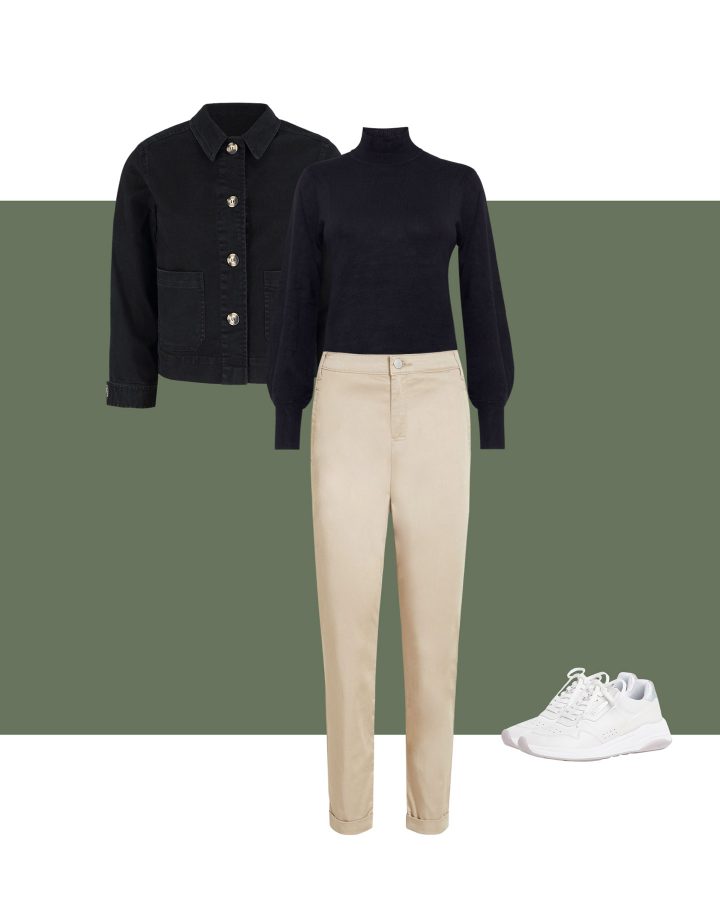 How to wear beige according to your colorimetry
Beige goes more easily with warm tones. Whether you have a soft harmony like the Spring Woman or a more intense harmony like the Autumn Woman , this is your color.
If you are an autumn type, your skin tone, eyes and hair have a rather dark pigmentation. Who pulls therefore rather on the chestnut or the dark green.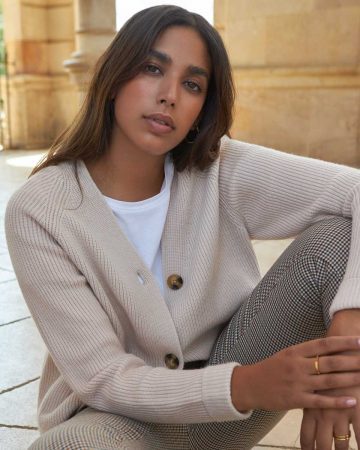 If you are a spring type, you have a lighter harmony, with a light brown, light copper or even blonde highlights.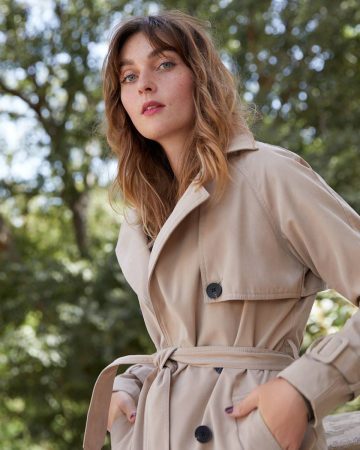 For these two harmonies, beige perfectly highlights your natural complexion and illuminates you. If you are of another harmony ( winter or summer ), you can always wear beige, but favor accessories, pants and shoes, to keep a piece more suited to your colorimetry near the face.