I hope you're doing well ! For my part, I'm about to go on vacation tomorrow, and I was looking forward to this moment! Marseille, Canary Islands and Bali, this summer will be placed under the sign of rest, the beach, and travel! I'll tell you more about it soon, but I quit my job a few days ago, so I'll have a lot more time to blog, and I can't wait to get even more active around here! I'm back today to show you 
 one of my favorite summer looks: my super comfortable Shein jumpsuit and my  
San Marina women 's sandals.
that go with many outfits. I like summer so much to dress myself, I find this season much simpler and the materials and pieces suit me better: I can have more fun and wear things in which 
I am comfortable
 .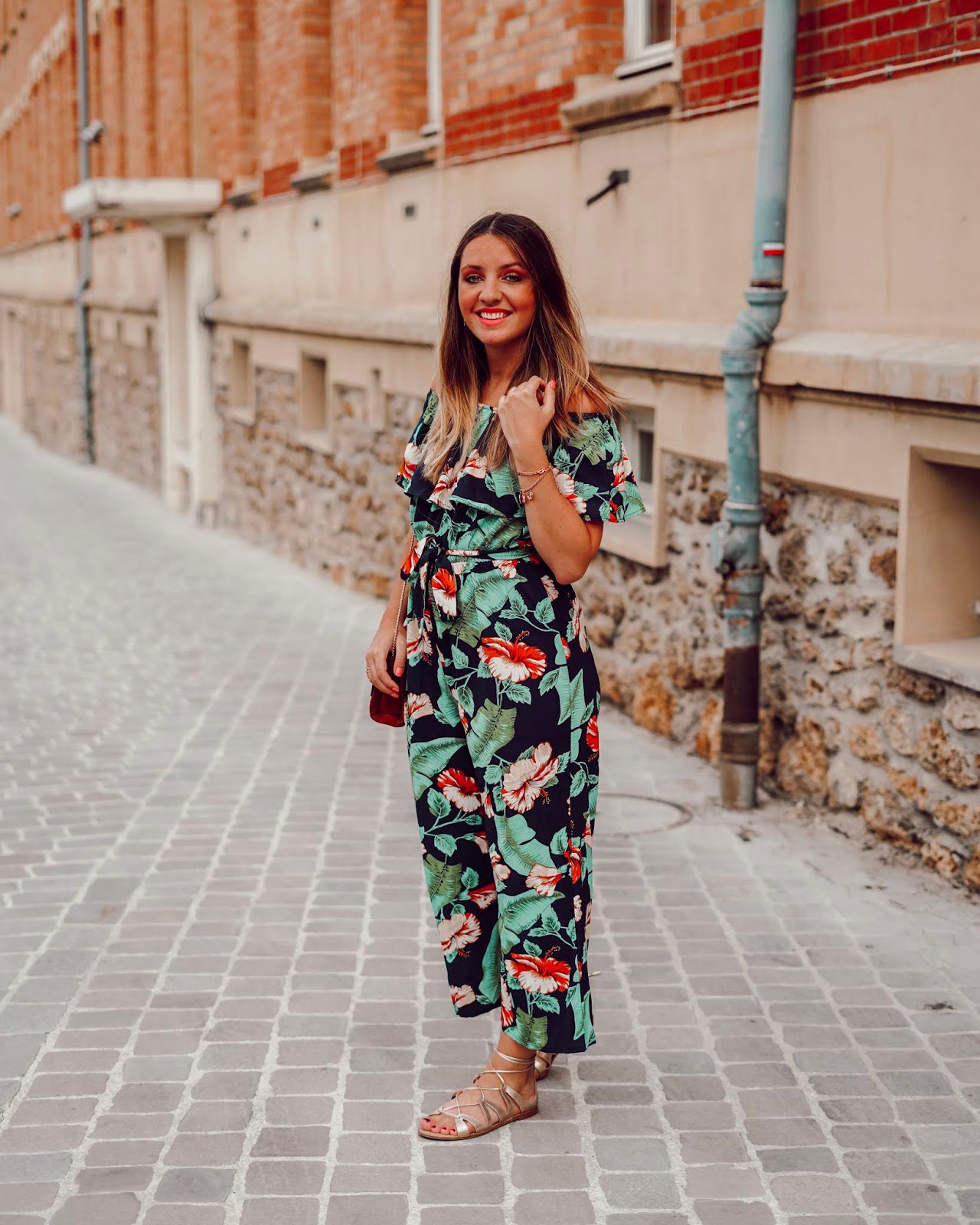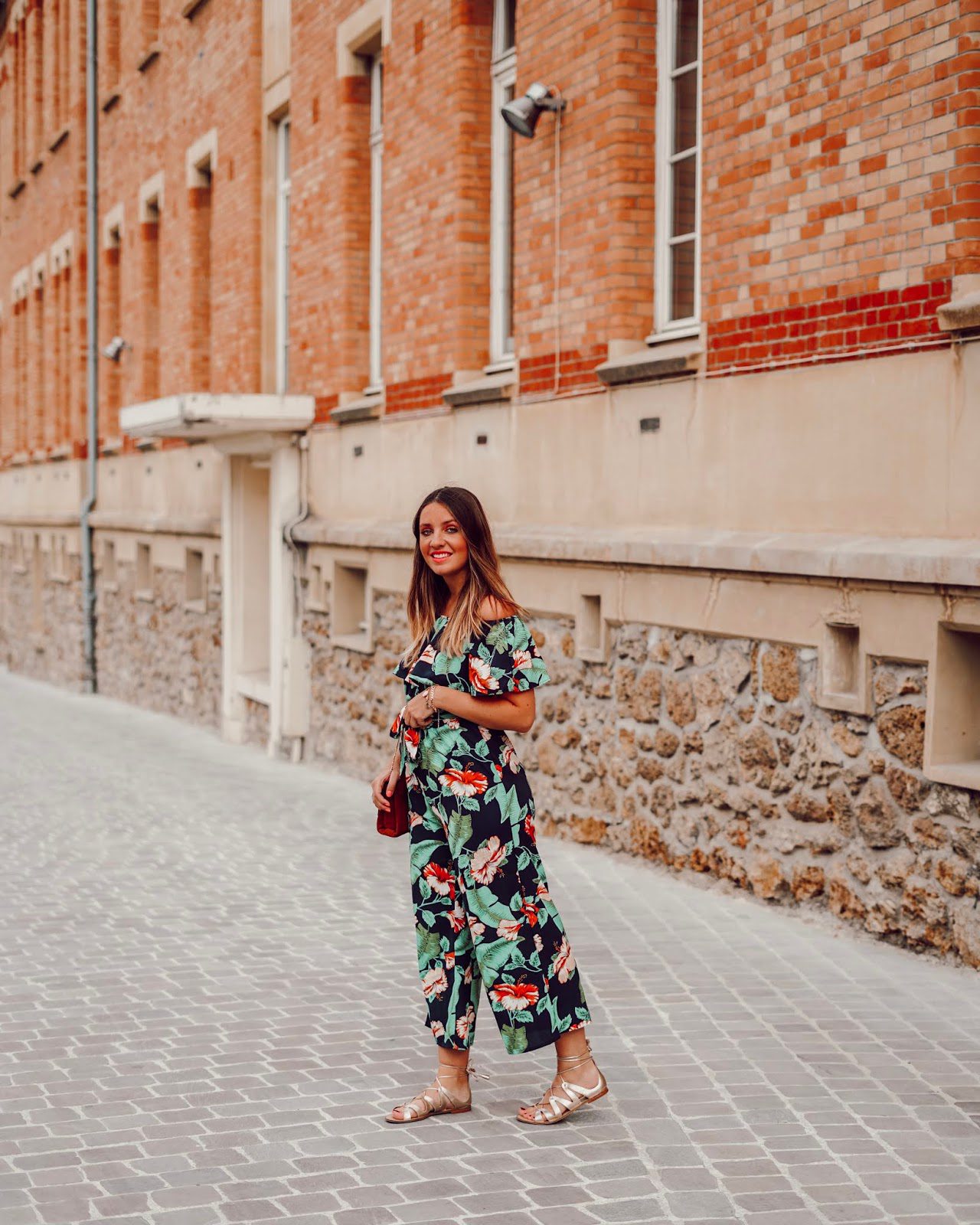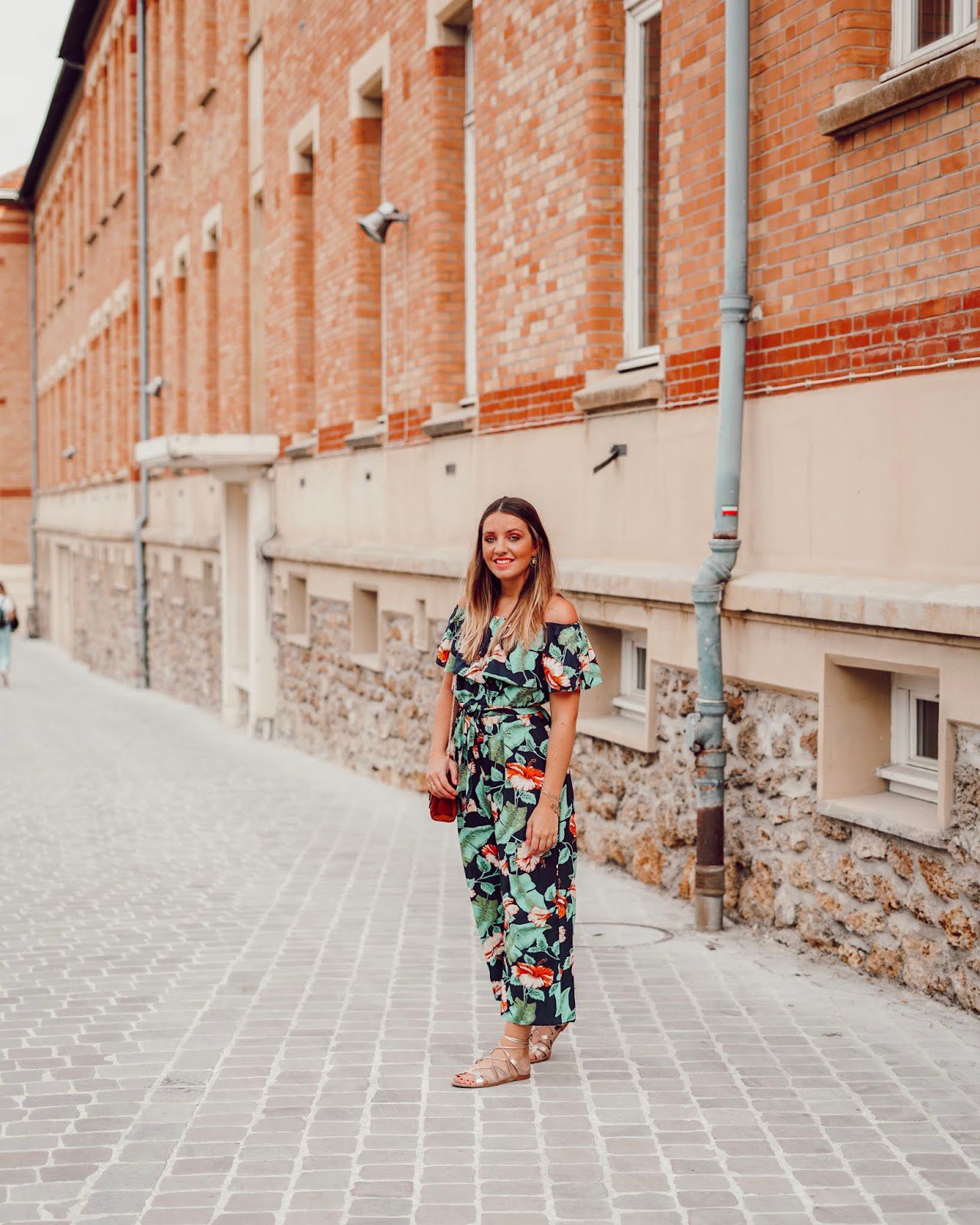 Regarding my suit, it comes from 
Shein
 , and I appreciate its summery pattern, its light and fluid material that does not mark the areas of my body that I don't like ( 
ciao cellulite
 ) and its comfort. It's my favorite piece in my wardrobe this summer, and yet Shein hasn't always convinced me! You really have to test different pieces to find what you're looking for on this site, but when you find it… you never leave it! 
As for shoes, I regularly talk to you about 
San Marina
 , a brand that I really appreciate, especially with 
this sneaker look
 that I loved a few months ago. In summer, I can indulge myself all the more since I can more easily wear size 41 with open shoes ( 
I usually wear size 42
). I can therefore fall for many models of barefoot like this golden strappy pair that ties around the ankle: super trendy this season! I only wear flats, so I'm totally comfortable in this type of shoe and I think the selection offered by San Marina this season is amazing! This model is easy to wear, comfortable, and it fits properly on the ankle without unraveling every 3 minutes. Worn with a very simple outfit, it dresses it up and gives it a bit of originality; or with an already dressed outfit to accentuate this classy side of gold.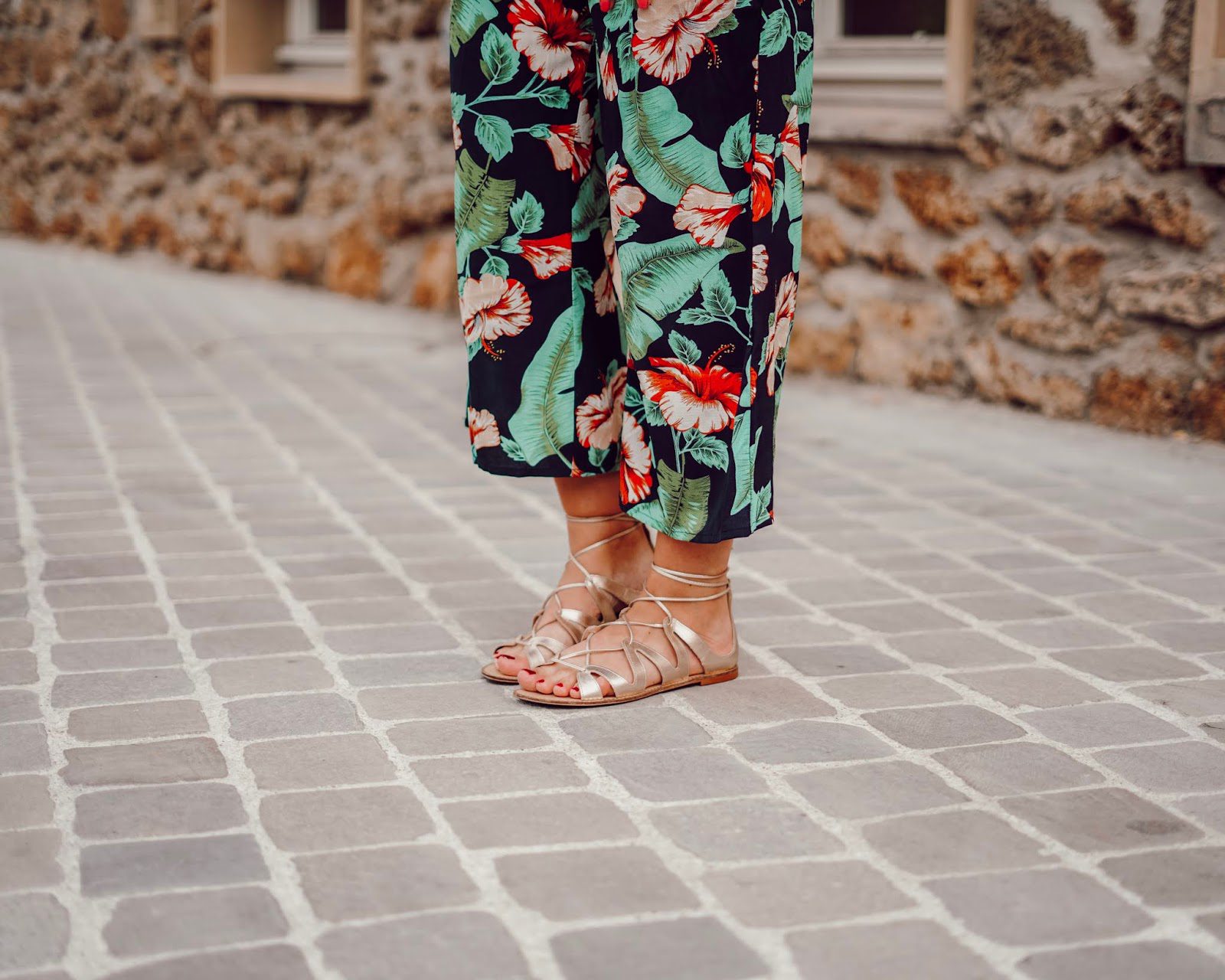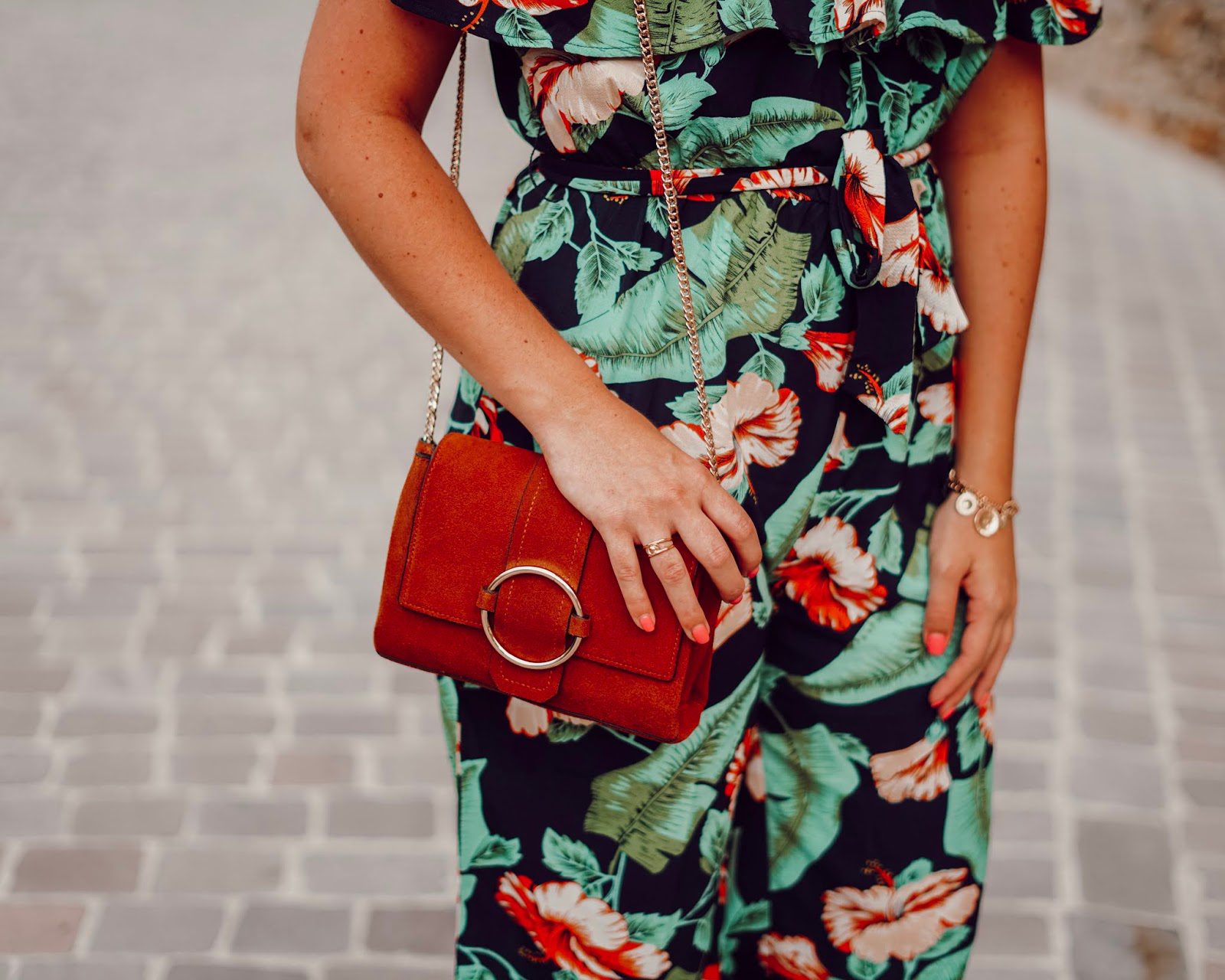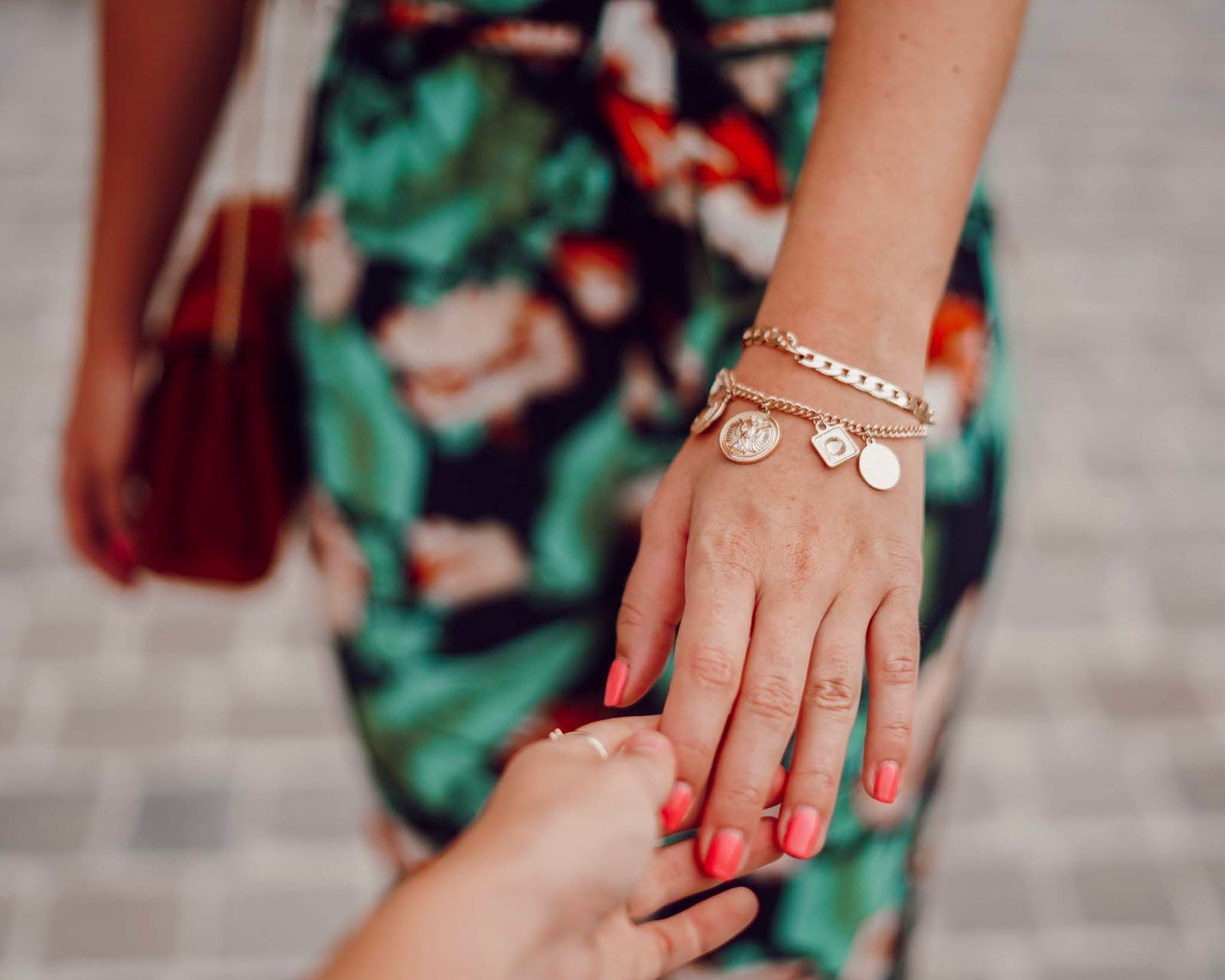 In terms of accessories, I'm wearing 
a pretty Mango bag
 that I bought on sale a few weeks ago, reminiscent of the golden barefoot. My jewelery is also golden, with an H&M bracelet and 
Moosj earrings
 ( 
which I never take off!
 ). For many years I only wore silver, and I must say that now that I've gotten used to gold, I'll have a hard time wearing silver. All my jewelry is gold, and I find it much more lively and attractive! To tell you about Moosj, it's the brand created by 
Sarah Jade of TheExclusiveFactory
. She sent me some pieces from her collection a few months ago, and I absolutely loved it! The jewelry is of high quality, very pretty, and I can only recommend her superb shop. I have also just seen that she had released some new items that look just as hot to me as the previous collections! Finally, my ring comes from Sézane, I got it for my 25th birthday from my family and I still love it so much. As much as I was disappointed by the quality of the leather goods, especially the wallet which was damaged very quickly, I really appreciate this ring which ages well over the months!