Blonde with blue, brown or green eyes, you have surely heard or read these ancestral tips on how to dress. For example, "green goes well with blondes", "forget pink, it's baby", or "especially no orange, unhappy!" ". Is there any truth in that?
In reality, it is above all necessary to rethink the label of "blonde". To know how to dress in accordance with your hair color, you must already identify… your hair color! Between ash blond, platinum blond or honey, there is already a difference. Go back to the basics and discover here the colors that suit you (really) well!
PS: we are talking here about your original hair color, so natural blond.
How to dress in colors when you are blonde?
To find the colors that look good on you, hair color is an important basis to follow. More than that, it's the shade of blond that will largely determine your colorimetry . Here is the guide to choose your colors according to your type of blonde.
If you have ash blonde hair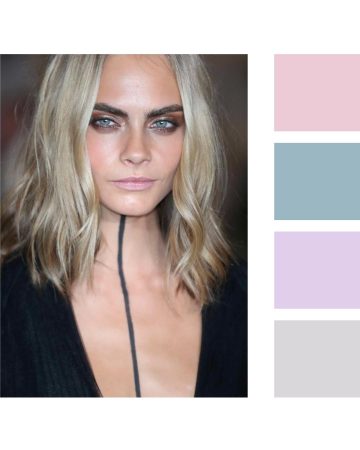 Ash blonde is a very common blonde. Do you know how to identify it? It is this blonde that has gray or silver reflections, quite simply. It generally goes well with a natural pigmentation of the skin tending towards beige, pale pink, or even a pearly shade. In colorimetry, you then correspond to the summer type .
Your ideal colors (those that can easily frame your face) are cool pastels. Pastel pink, very light blue, lilac and gray pleasantly emphasize your features.
If you have strawberry blonde hair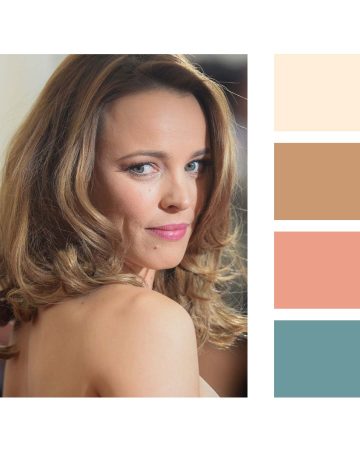 This pinkish blond or "strawberry" can be recognized by slightly… pinkish nuances, quite simply. If it's your natural color, you're in luck: it's been one of the most requested colors for years! Your colorimetry corresponds to the autumn type.
Which means you can wear warm and golden colors. On the palette, you can go from beige to camel, passing through salmon and turquoise.
If you also have freckles (thus a skin tone with golden highlights, even copper for darker skin), you may be closer to the colorimetry of the spring type. You can go for brighter tones: coral, honey, apricot, or pastel yellow, for example.
If you have golden blonde hair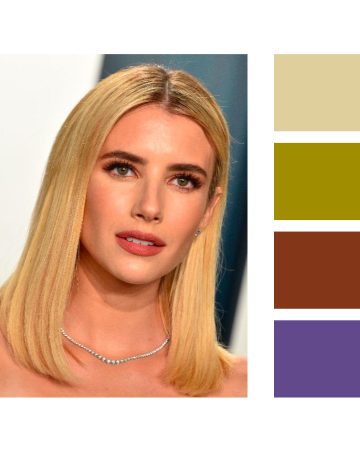 A golden blond, rather warm, natural and luminous, can correspond to women of the spring or autumn type. The word "natural" did not fall here by chance: the colors that will suit you best are the natural colors.
Depending on your style, you can opt for earth tones, oranges, forest greens or navy blues.
Or for more fruity tones such as apple green (more acidic tone), apricot, peach, mango orange, banana yellow … If you hesitate, get advice from your Personal Shopper! Remember that you can get more detailed and personalized advice by adding regularly updated photos of yourself.
If you have platinum blonde hair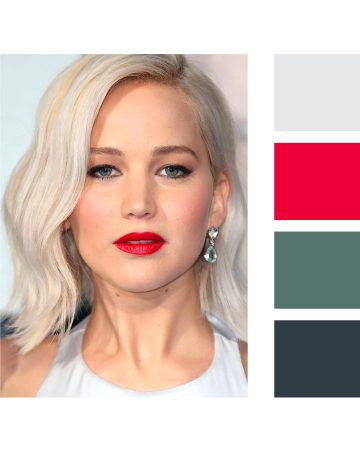 If your blond hair tends to white, you are what is called a platinum blond. Your skin may have golden beige, pale beige, gray or even bluish reflections (especially for Asian skin)? In this case, you belong to the winter type colorimetry .
The colors that will best illuminate your face are the tones that will create contrast with the natural lightness of your hair. A klein blue, a fuchsia pink, a vibrant purple or a plain black for example.
If you have chestnut or honey blonde hair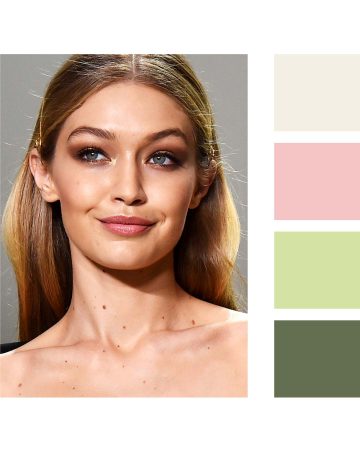 spring colorimetry.
In this case, your color palette rushes towards acid and brilliant tones: apple green and grass green, an off-white and all the shades of pink pulling towards orange. Feel free to aim for satiny shades to bring out your features.