The 1960s offered a wealth of styles, cuts and materials that have become iconic in fashion today. The miniskirt, the baby doll dress, the vinyl and the white boots, the androgynous style and the geometric prints…
There is plenty to draw on from a decade that has seen fashion transform. Chanel, Saint Laurent, Valentino or Giambattista Valli often bring back their most beautiful creations of the time, designed for models like Audrey Hepburn, Jackie Kennedy, Bardot or Deneuve.
And in 2022, what do we keep from the decade of the sixties? Some of the most iconic pieces, which continue to fascinate us. From miniskirts to retro mix & match, here's how to embrace '60s style in womenswear.
What must-haves from the 60s for a current look
Some pieces are undoubtedly sixties style must-haves. Some have remained trendy over the years, others resurface over time. In 2022, you can take inspiration from these looks chosen by our Personal Shoppers to adapt the trend to your own style.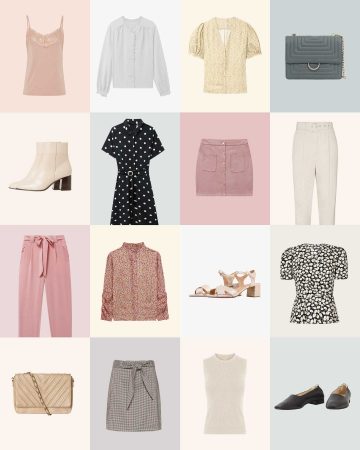 We owe this shortening of the skirt well above the knee to the English stylist Mary Quant, who would have called it that for love for her car (a Mini), according to legend.
Lived at the time – and still now – as a liberating piece, the mini skirt can be worn high waisted or in a low and ultra-short version, 2000s style .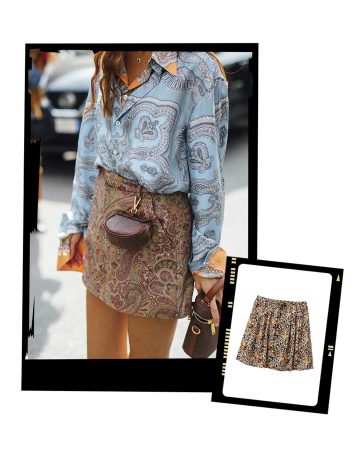 It is a piece of the masculine-feminine wardrobe that has made the androgynous look soar in this decade and the next. The flared, "leg" or bell-shaped pants have evolved a lot before coming back in force in the trend since last year.
In 2022, you can wear it as well in flared jeans below the knee as in a downright wide leg version , wide and floating legs in a late sixties style.
Nothing to do with the dress with Peter Pan collar and balloon sleeves of Dorothy in the Wizard of Oz: the baby doll dress, ultra-famous model of the 1960s appeared ten years earlier and is not so innocent as its name could let him believe.
One of its first designers, Cristobal Balenciaga, made it an evening dress with a loose fall, "bag" effect, marked by a fairly well-positioned seam to emphasize the waist. In other words, it is a seemingly banal and unflattering dress, which nevertheless dresses the silhouette very skilfully while refining it with elegance.
The 2022 version: baby doll dress with original prints, flowing fall, to wear with trainers, a pair of Mary Janes or Oxfords.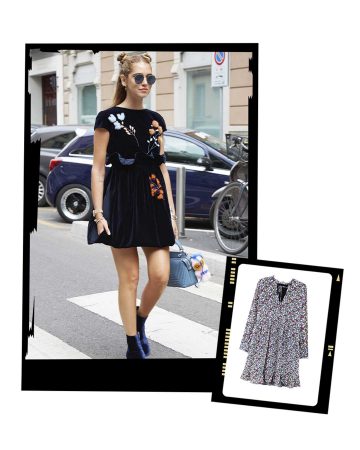 Square heel, leather or vinyl effect, the white boots are emblematic of the sixties. The high boot, of course, with a short, straight dress, or the low boot, under jeans or a midi skirt.
Our choice of look for 2022? A mix between the classic white ankle boot and a street or city look, inspired by designer Jil Sander's fall-winter collection.
More than a simple blazer, we are talking here about a tuxedo jacket, as popularized by Yves Saint Laurent with his so iconic feminine-masculine in 1966. A sublime creation, which reshuffled the cards of androgynous fashion to extend to all strata of culture.
The feminine tuxedo will still be a must in 2022, in stripes, checks or quite simply in a black, fitted version with a masculine collar. Try without hesitation!
How to achieve a 1960s style: Do / Don't
Now that you have identified a few landmarks of the sixties wardrobe, here are our tips for achieving a 1960s look by marrying them together.
Short dresses and skirts

Intense colors

Bold and bold prints

Straight-cut, high-waisted pants
Long skirts and dresses, rather end of the decade

Dull or overly classic tones

Cargo pants

XXL or too loose clothes
Some iconic women of the 60s who inspire us
We could name hundreds, but our list of the most timeless models that marked the 1960s and all the others to follow ultimately boils down to: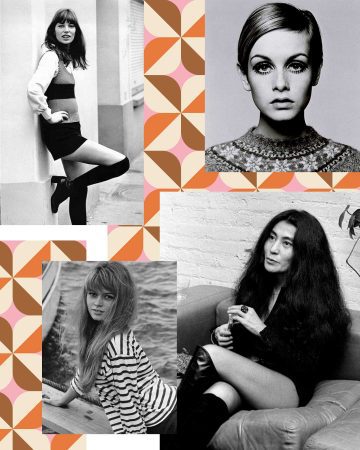 Jackie Kennedy

 : Her simple, classic and perfectly studied style according to the image she wanted to convey has remained anchored in memories. We note among others his straight-cut dresses, his short and well-buttoned suit or his low-heeled shoes.

Brigitte Bardot

 . On the other side of the spectrum, we find Brigitte the liberated, hair in the wind, bare shoulders and high-waisted pants that sculpted her endless legs (and taught us that everything is a question of perspective, so have fun!) .

Mary Quant

 . The English designer behind the mini skirt was also a mix and match champion. We especially remember her variations of the ladylike style, her very short dresses and her love of colors and eye-catching prints.

Andrey Hepburn

 . Capri pants, ballet flats, beret, the American actress has sublimated a certain feminine and Parisian dandy style with genius and mischief.

Catherine Deneuve

 . The unforgettable trench coat, her Peter Pan collars and her high boots made her an icon of elegant fashion, from the sixties as well as at each stage of her career.
How to Own a 60s Style This Season
Looking to create your own look from a 1960s inspiration? Here are three tips to inspire you.
Try the Monochromatic Look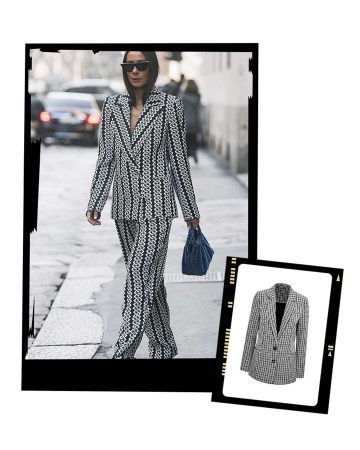 Monochrome is an old trend, but the sixties made it more popular than ever. You don't have to go so far as to take up the plain suits of the Queen of England or Hillary Clinton, another icon of the genre, but a jacket-trousers set in the same colorful and showy range always gives a result fantastic.
Get into the mix and match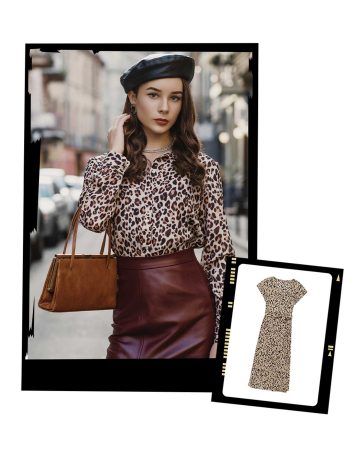 Mixing prints (polka dots, stripes, checks) is a very 60s game. You can also go further by combining visually very different materials and textures.
For example, combine a striped top and checked pants, playing on the size of the patterns and the feel of the pants. Guaranteed effect!
Add white boots to your look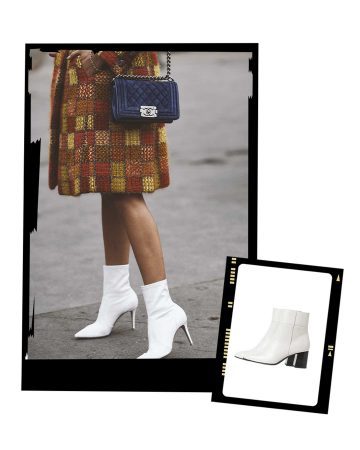 Complete your look with a pair of white boots, to add just the right amount of retro, if you don't want to overdo it. Tuck your jeans into the boots to make them gather and give a very trendy casual look.