You have wide feet, flat feet or sensitive feet and you're looking for the type of sneakers you need: use this guide to create your looks with style and comfort.
Between those who collect them, those who put on their pair just for the metro, those who voted definitively for comfort and those who make them an absolute accessory of their style, sneakers are part of our daily lives. We are no longer talking only about sports shoes but about a base around which you can even create your look.
Since they are there above all for your comfort, it makes sense to offer you a guide to find the shoe that suits you . The trainer you need, depending on whether you have wide or narrow feet, flat feet, sensitive feet or simply feet looking for their best setting!
Which sneakers to choose if you have wide feet
If you have wide feet, you have surely suffered from the too hard edges of the shoes. You know the edges that come undone from the inside, the narrow toe that compresses your toes, blisters and other little daily pleasures… To avoid this, always choose shoes with laces rather than closed on the top and toes rounded that will be more tender with your feet. And definitely avoid pointy toes, which often mean a narrow shoe. Your feet will love the change!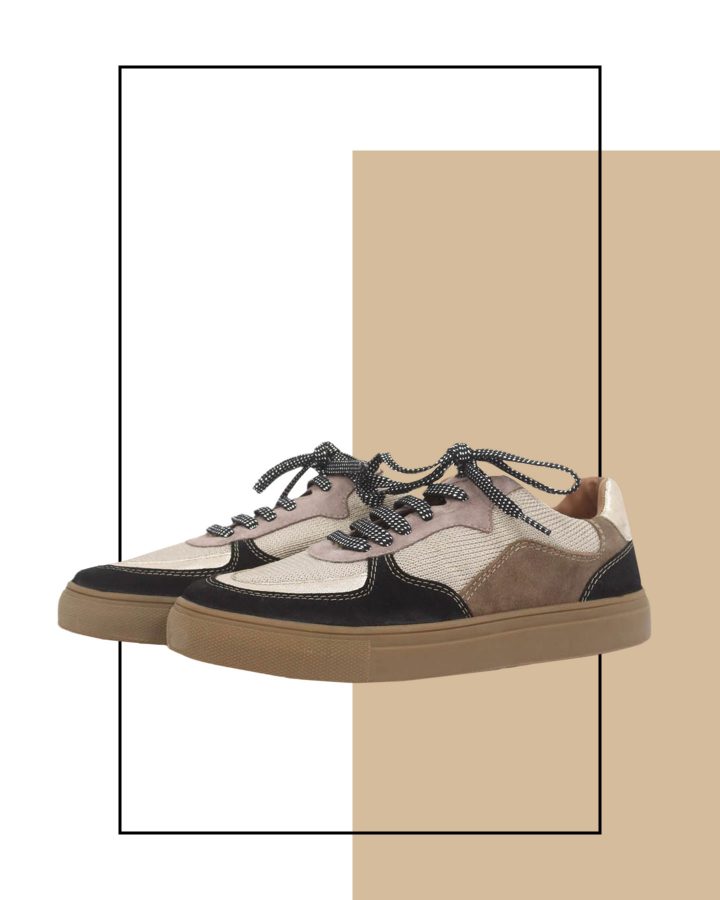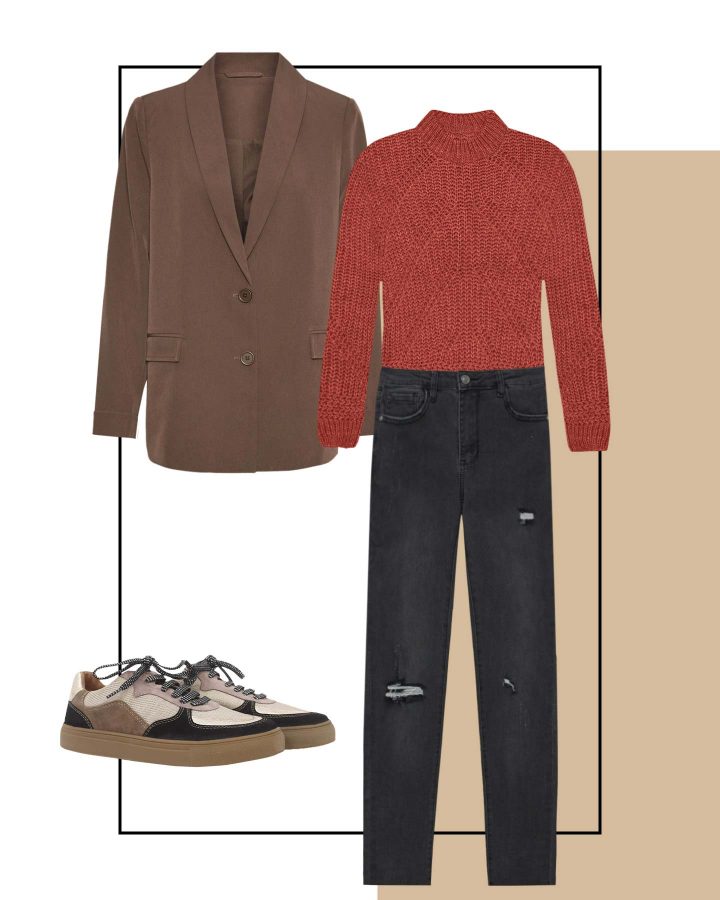 Which sneakers to choose this season for wide feet? A colorful model, very trendy this year. Lace-ups and rounded toes, of course, to go with distressed skinny jeans. At the top, choose a brick-colored sweater and a chocolate blazer for harmony, and you get a trendy look so comfortable that you won't want to leave it.
Which sneakers to choose if you have narrow feet
Conversely, if your feet are very thin, they tend to slip in the shoe. With unpleasant consequences (friction, blisters, etc.) that you would of course prefer to avoid. Your ideal shoes and sneakers are those that fit easily. Velcro, buckles, laces, what matters is that you can keep your slender foot securely attached.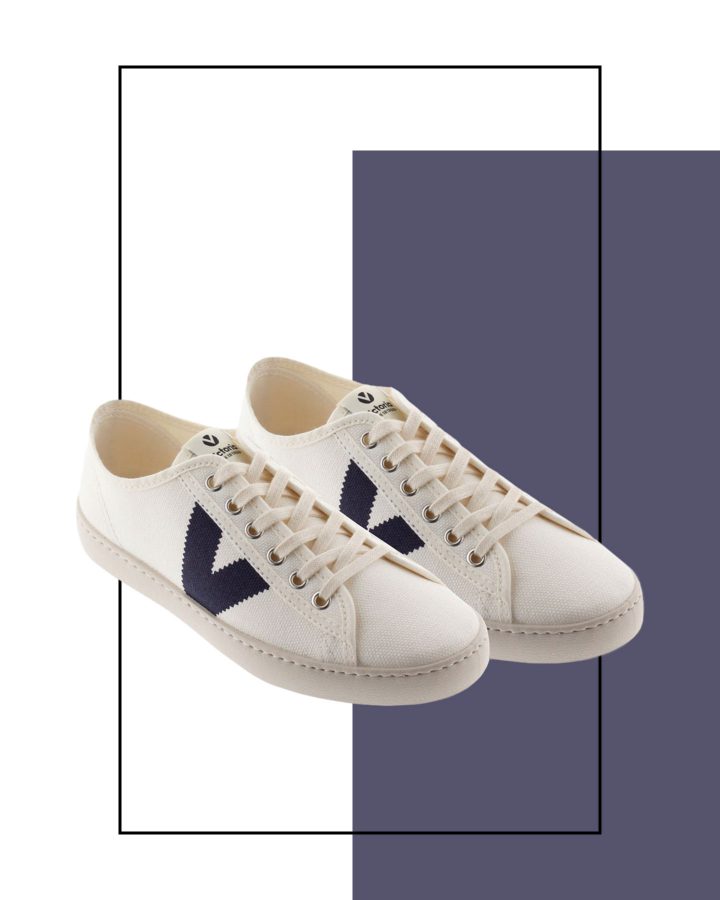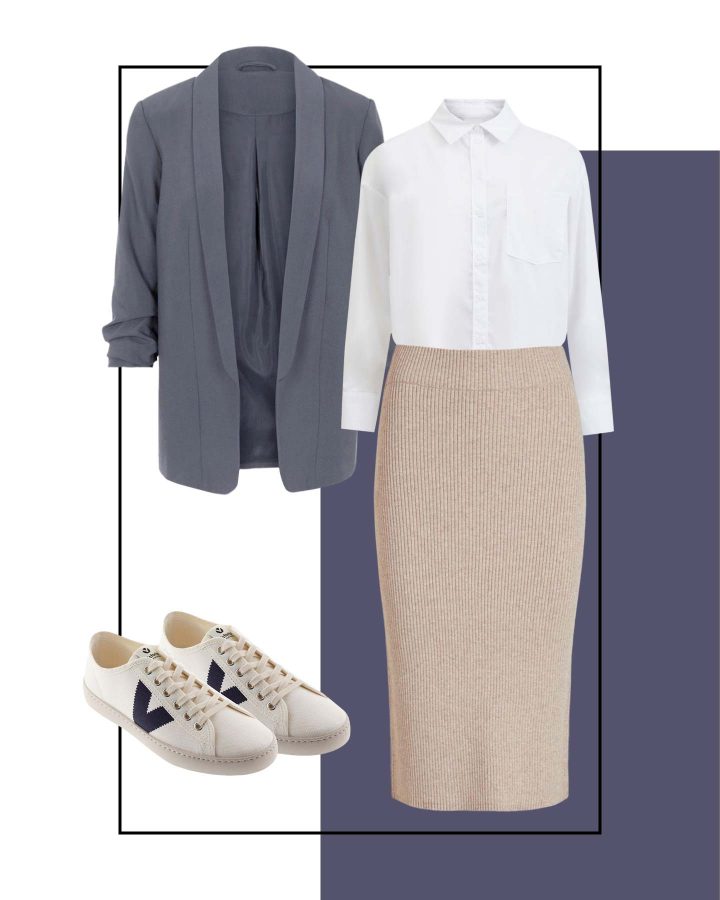 We offer you a look full of contrast, with light sneakers
Add a ribbed effect midi skirt and a white shirt for the neutral base, which you contrast with a petrol blue blazer. The result is trendy, feminine, a bit chic and practical on a daily basis.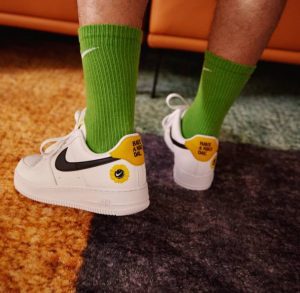 What sneakers for hollow feet
If you have a hunched sole, your priority is to compensate for this hollow. You will therefore need sneakers that are flexible and that breathe well, to allow good flexibility of the foot. Hollow feet, you can choose wide sneakers to be able to easily insert an insole or an orthopedic accessory.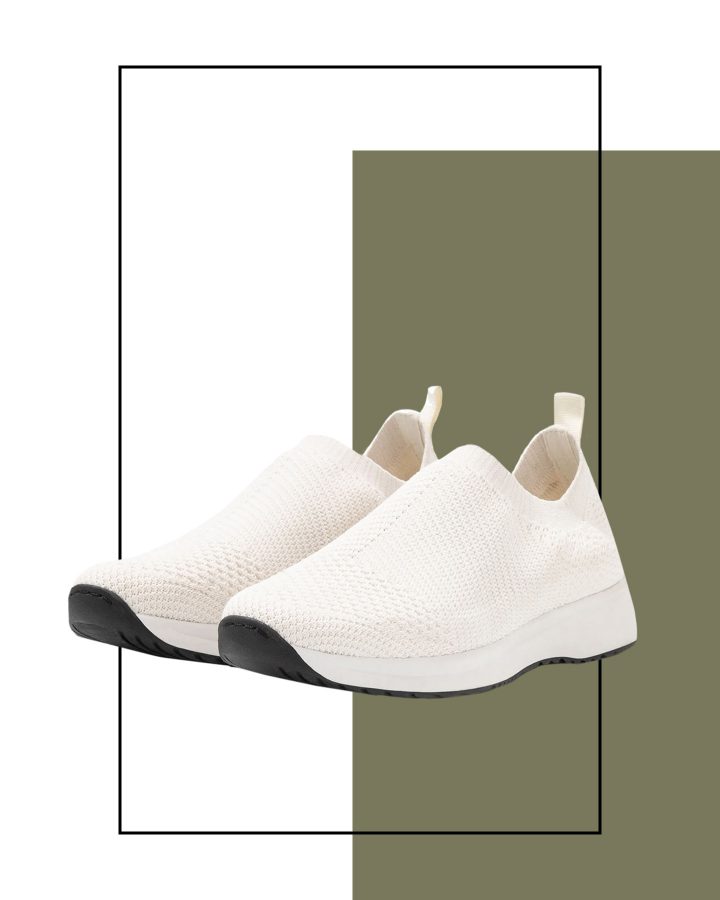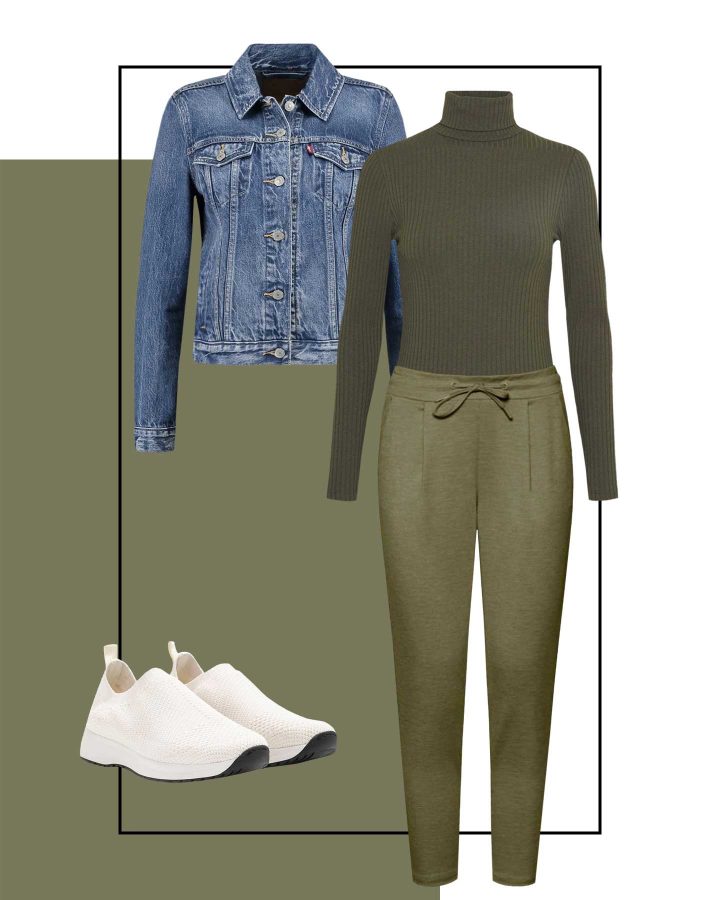 Your ideal sneaker to build a trendy look? Mesh sneakers, which will be the basis of an ultra-comfortable casual-sport outfit. We start with a pair of cream sneakers, which will soften a duo of green jogging and turtleneck sweater . Complete with a denim jacket and you have your perfect look!
Which sneakers are better for flat feet
For a flat foot, the most important thing is to have a good heel in your shoes. Which sneakers for your feet? Wedges are perfect, with laces or zippers for a plush, slipper-like feel.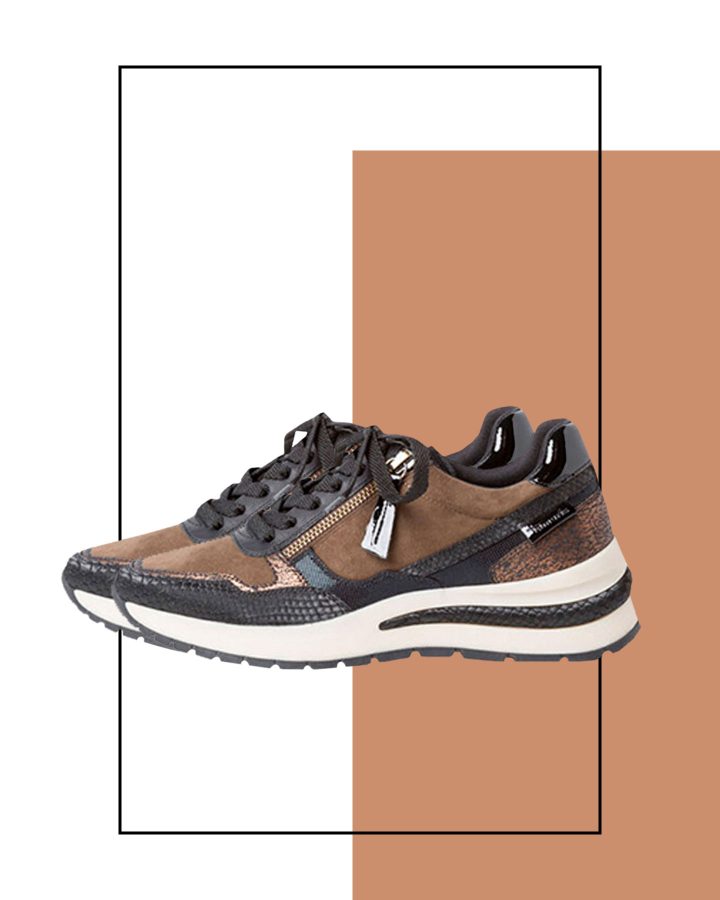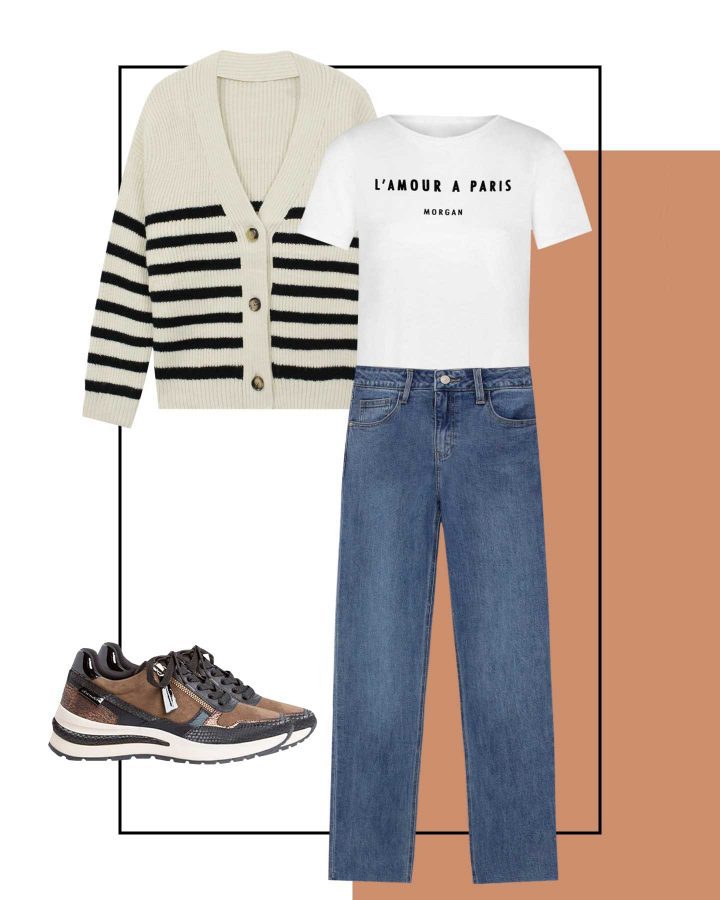 Here is a casual look (to wear both for teleworking and for an improvised weekend) and thought from the ideal sneakers for your flat feet. Create an outfit with mom jeans, a basic slogan T-shirt and an oversized sailor cardigan. Soft tones for the tops, warm colors for your thick-soled sneakers, and on the track for a day full of style!
Shop Some Cool Sneakers from Nike.com