The popular shade of green in 2022 is called "quezal green" and you'll find it everywhere this season. We tell you everything about this color and how to wear it.
After mint green in spring 2021, green is back as a spring color trend but in a deeper tone. A green called "quetzal" in reference to the exotic bird with shimmering feathers. In fashion, it oscillates between petrol blue and emerald. A vibrant and elusive green, which evokes freedom, pleasure and letting go. An entire program !
As the trend of the year is for satin materials, you will be able to express all the luminosity of this range of greens. By inspiring you, like our Personal Shoppers, leaders like Vuitton, Gucci or Dolce & Gabanna, who have also fallen under the spell of the quetzal.
More concretely, here is what your looks of the season can look like in ranges of green.
What colors go with quetzal green
A bottle green, emerald or quetzal goes easily with neutral tones. It's simple, whites, beiges and blacks allow you to bring out the intensity of the color, without taking any risks.
If you are looking for the chromatic association, a deep burgundy, a midnight blue or an olive green verging on yellow will create a perfect match.
Here are three more suggested color combinations to make rocking the green trend easy in 2022.
Bottle green and ranges of pink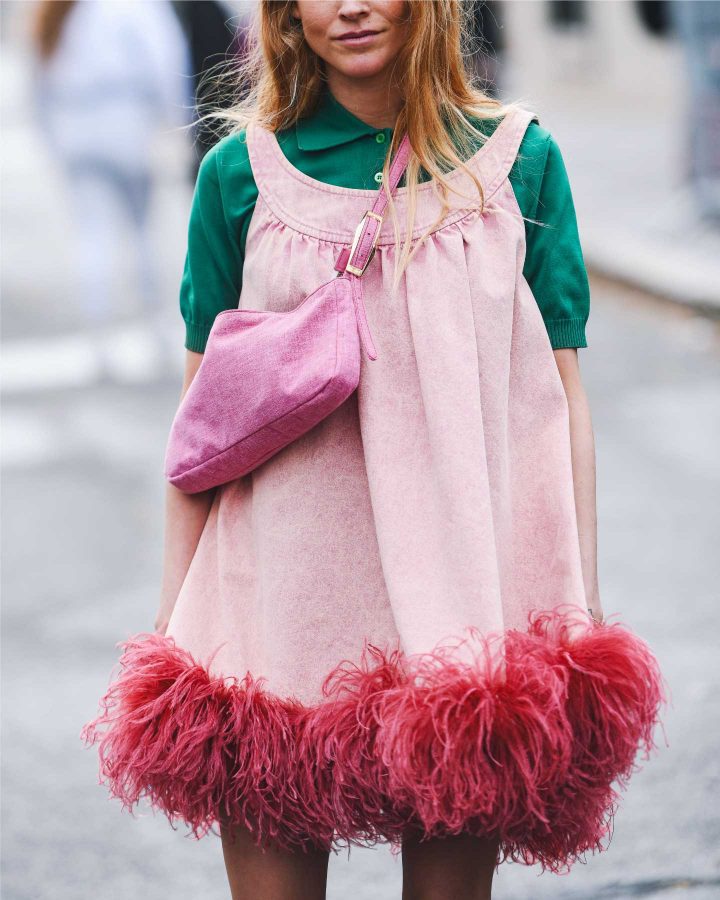 Pink always goes well with green. It's an easy marriage, provided you find the most complementary tones. The closer your green is to emerald, the more you can emphasize the intensity of pink and go all the way to fuchsia.
A good combination for the season: a bottle green pleated midi skirt with a powder pink fine or cable knit sweater. Complete this outfit with a pair of white ballet flats for more luminosity in your floral look.
Bottle green and powerful red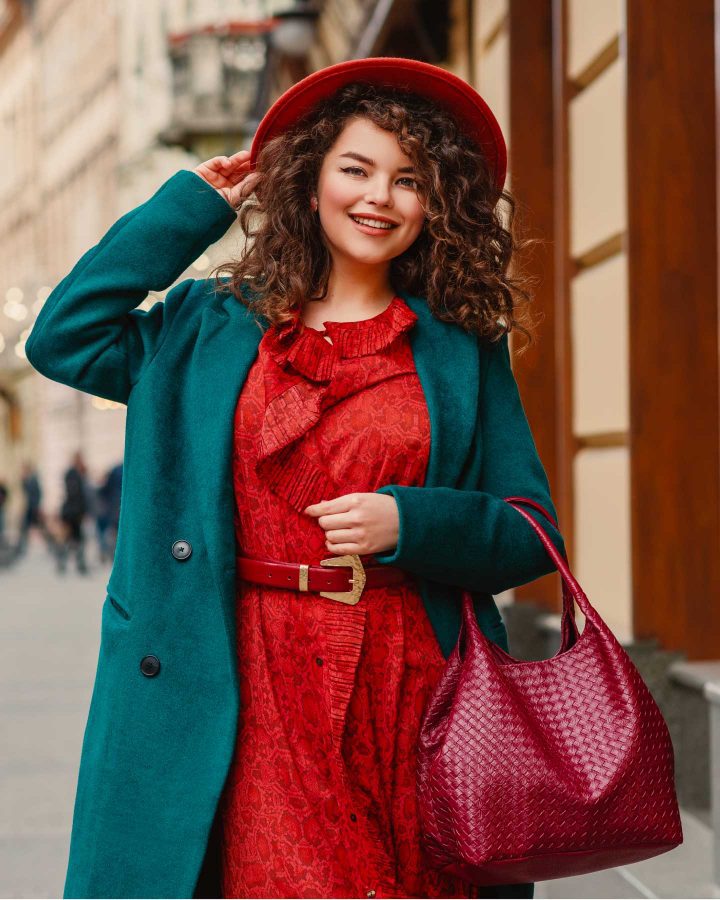 Create a dazzling contrast between two colors that take on a cold cast. A bottle or pine green, with its shades of blue, on one side. A red verging on the purple of the other, again with a little bluish touch that cools the shade.
For mid-season, our Personal Shoppers suggest you wear this pine green with a ruffled blouse, combined with red skinny pants. Dare to display and combine your colors, it is a recognized key to self-confidence.
Bottle green and gray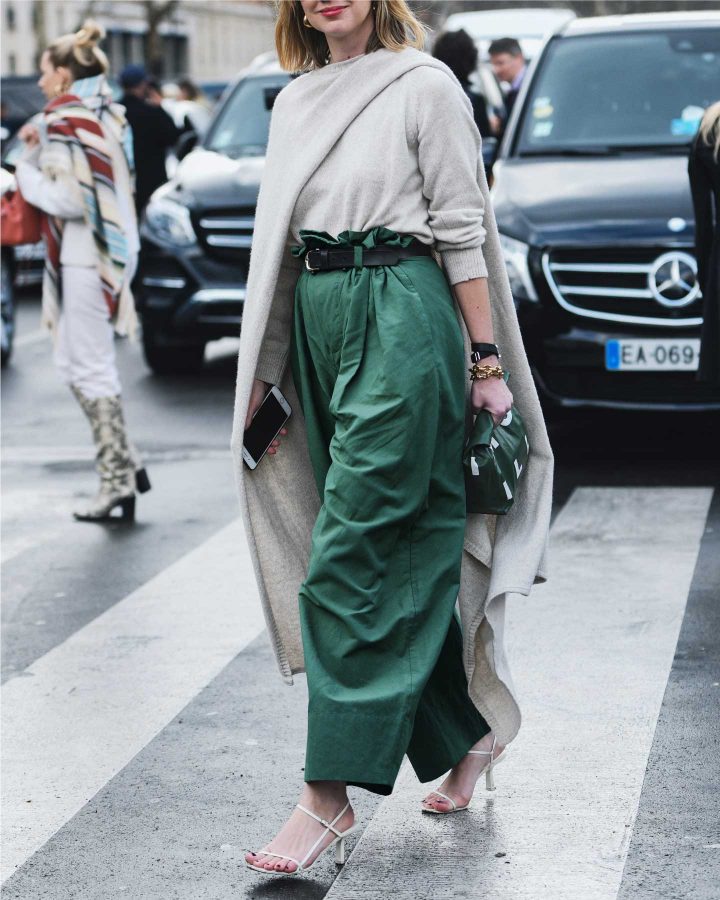 As we told you earlier, neutral tones are good allies for combining green flawlessly. They actually allow you to emphasize all the powerful tones.
Our look of the day in green and gray starts with a fine knit bottle green or quetzal sweater, then paired with flowing gray tailored pants. An elegant and easy-to-wear outfit, to be completed with a pair of stilettos and simple but marked makeup (a very red lipstick, for example).
3 ideas for trendy looks in green this season
Do you have a green garment that you love? Here's how to bring it out this season with a successful trendy outfit. If you like these examples, don't hesitate to talk to your Personal Shopper about them so that you can create your ideal look.
Your look with a bottle green dress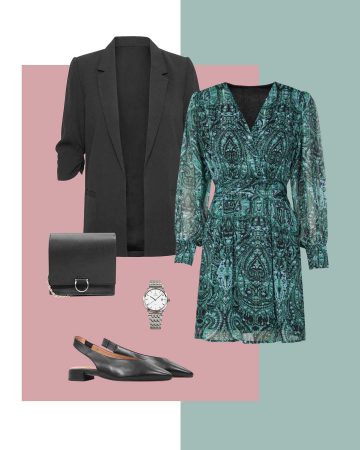 Bottle green and animal print go hand in hand! A bottle green or quetzal dress with this print will take center stage in your look, enhanced by an oversized black blazer and accessories in the same intensity of black. Minimalist handbag, with a chain or a golden buckle for the bright detail, open ballet flats to enhance the elegance of the outfit, and you have the perfect look!
How to Wear Bottle Green Pants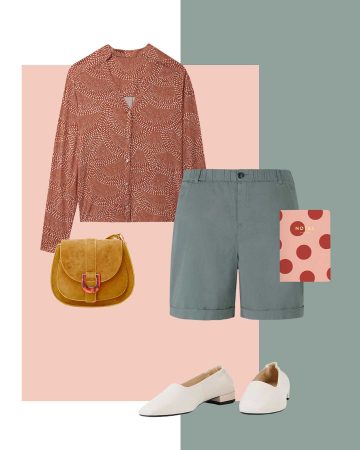 In spring, green trousers become an absolute must-have. It gives you a safari effect that extends into summer – and it's even better if you choose it in a flowing material. The model of the moment: Bermuda shorts, back in trend, and in high waist. It can be matched with a terracotta blouse, which reinforces the natural effect of the look. White sandals or fine sneakers, it's up to you, depending on the mood of the day.
How to Wear a Bottle Green Skirt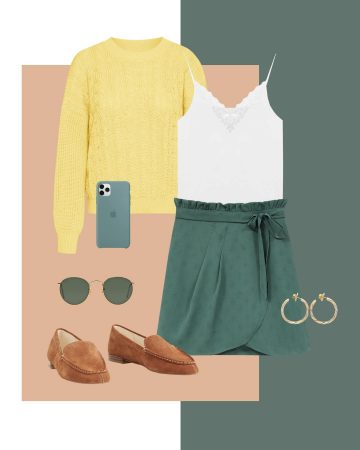 Bottle green contains yellow reflections . This is what allows you to create associations with its neighbors in the chromatic scale: the yellows. So you can play on pleasant contrasts between a bottle green wrap skirt and a powder yellow or lemon sweater if you like bright tones. Add a pair of camel moccasins or sandals, a small suede bag in the same tone: here is a fresh and perfectly seasonal look.
What colors does green go well with?
Depending on the intensity of the shade of green and the reflections that emanate from it, it will more easily match one colorimetry or another.
If you're close to an autumn woman harmony , your ideal green tone is infused with warm undertones. Khaki green, for example, with its yellow and orange nuances, suits you perfectly.
With a harmony of a winter woman , the colder green, tinged with blue suits you better. Pine, quetzal and even emerald are for you, as well as the most intense and deep tones.
For a summer-like colorimetry, aim instead for pastel green and gray shades. Jade green, mint or pistachio green, for example, suit you very well.
Spring-type woman, appropriate the green tinted with golden nuances, to sublimate the same reflections of your skin. Bottle green, khaki or olive will particularly favor you.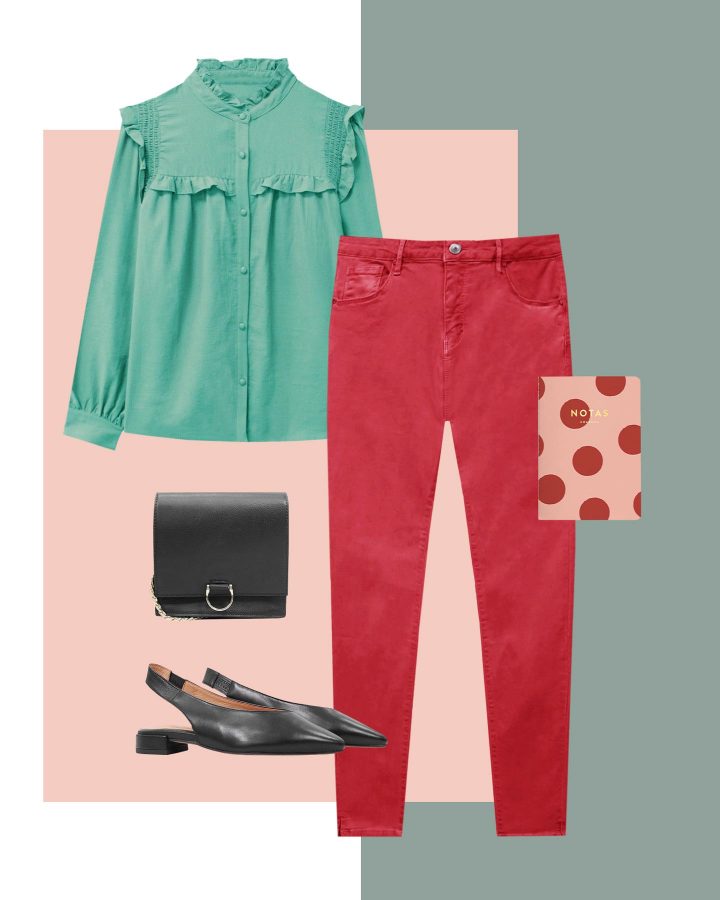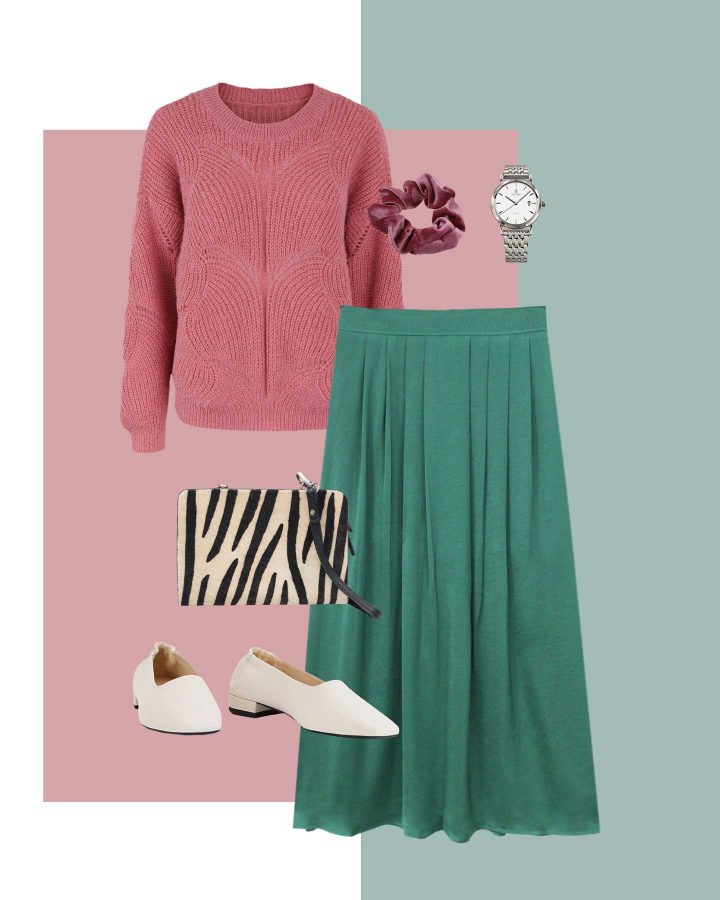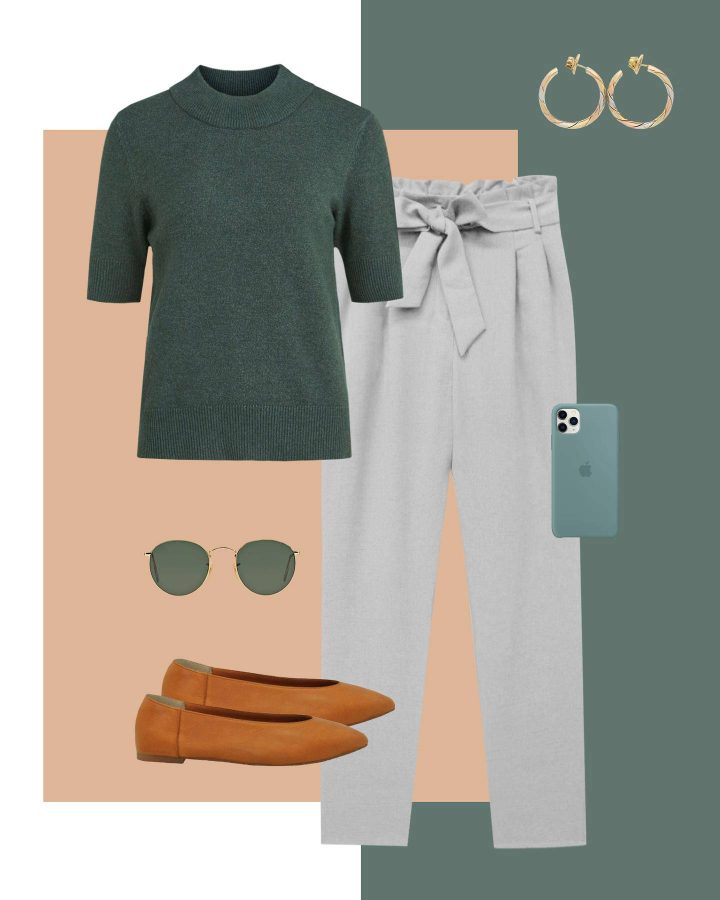 If you're looking for the ideal shade of green for you, consider taking photos of yourself in natural light with little or no makeup to complete your fashion profile. Your Personal Shopper will guide you all the better if she knows how to identify your colorimetry.
Shop Trendy clothes at ShowPO and Get Huge Discounts while Shopping .