Hello !
A little look article it's been a long time 🙂 I wanted to show you the last little rainbow find that was offered to me by De Bijenkorf , a Dutch brand that is launching in France. The site offers women's clothing and accessories, including luxury! Inevitably, I took a little time to explore everything.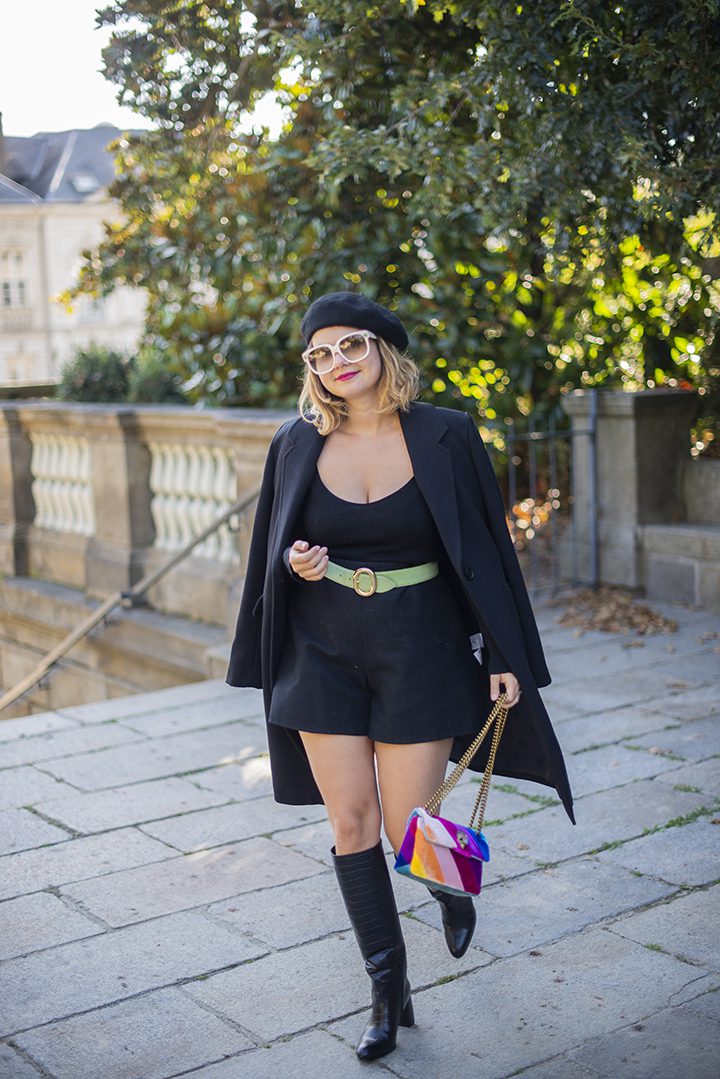 If I would have loved to buy myself a small  Chloé 
handbag ( 
I keep in mind their camel models that I love!
 ) I set my sights on this small 
rainbow velvet bag from Kurt Geiger
 . It is really perfect for winter, especially with its material. I will wear it with EVERYTHING! I imagine it very well with a 
camel ribbed suit
 and a purple blouse! Even if it means wearing colors, you might as well go all out.
I know you liked it a lot on Instagram , I hope this outfit too! I also spotted a few pieces on De Bijenkorf, notably women's coats  or women's trousers . I don't know about you, but I 'm dreaming of a nice camel coat ( definitely camel this season! ) or with a little funky print. The huge Friends fan that I am thinks of Phoebe's pink poodle coat … 
Let's go back to this outfit, so I'm wearing Carven shorts , my favorite sweater from 9 Am In Paris & my new Jonak boots . A total black lookI don't wear much but it still happens to me. Anyway, I love it! I also think I can wear it with only jeans.